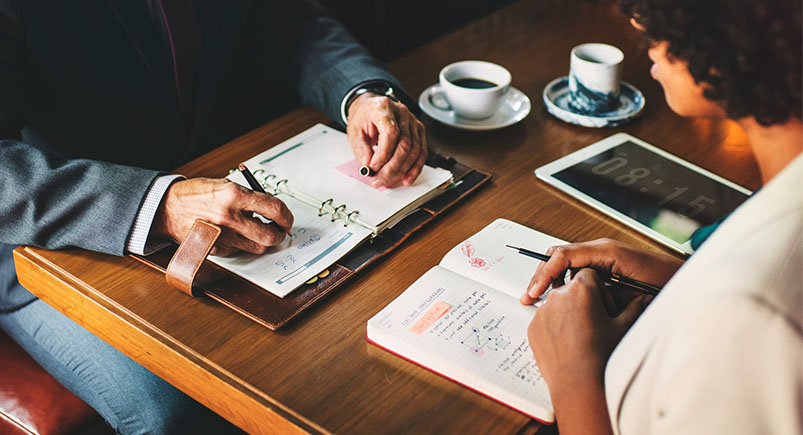 You might be surprised by what is. In a word: organization. The ability to assemble a variety of moving parts in such a way that they work efficiently is the key to any company's success — whether you own an accounting firm or doughnut shop. Understanding and managing the flow of daily operations can save businesses hundreds of thousands of dollars. And with today's user-friendly technology, more and more people are adopting software solutions to help them streamline their processes and manage employee activities, meetings, appointments, and projects.
"Time management isn't just a personal productivity issue over which companies have no control. It has increasingly become an organizational issue whose root causes are deeply embedded in corporate structures and cultures," says Aaron De Smet in McKinsey Quarterly, speaking on the necessity of sound time management throughout a company's internal structure.
From Forbes to the Wall Street Journal to week-long trainings and seminars, there are countless articles citing top organizational applications while managers across the country attend high-ticket conferences on, you got it: How to get organized.
Actosft's suite of solutions helps to optimize daily performance through a wide range of functions designed to make each minute count. They were also designed to help employees reduce the amount of busy work they do so that areas like innovation, customer service, and critical thinking–oriented issues can take precedence.
Features of these two solutions include meaningful ways to tackle some of the most common communication and administrative tasks of most companies and organizations, such as:
Instant Visibility View your entire workload and status updates for each job, assignment, stop, or project.
Drag-and-Drop Dispatching Assign work simply with a drag-and-drop interface and workers will be notified with each update.
No Lost Paperwork Attach Wireless Forms to orders and collect job updates, inventory utilized, before and after pictures, and signatures.
Calendars and Scheduling Sync workforce availability with customer schedules.
Detailed Profiles Create detailed profiles of your customers and employees while having complete access to current workload and job history.
Have any questions on how Actsoft can help you?
About the author : Actsoft Team
Actsoft's team of industry experts have their fingers on the business world's pulse. It's our mission to deliver the latest news to keep you and your leaders on top of the latest trends, further helping you to excel and exceed your goals.