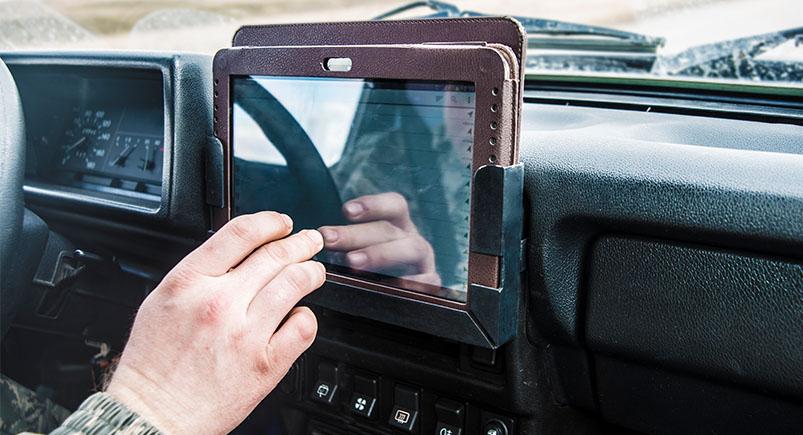 Today almost all companies have a percentage of employees who work outside of the office. Whether they're salespeople, delivery drivers, or specialists like plumbers and mechanics, this part of your workforce may never step foot into the office, but they're an integral part of your success.
The major problems with this group are communication and observation. While you have email and mobile devices available to communicate, this may not be the most efficient method of making sure employees are logging the hours they're supposed to or arriving at important meetings on time. Moreover, it's time consuming for management or dispatchers to call or email a remote team member to make sure they're available to take a call or make a delivery. A solution more and more companies are turning to is mobile timekeeping, which allows employees to clock in and out right from their mobile device.
This complete visibility and accuracy is enabled by GPS time-stamping so you can see both when and where you're team member was when he or she clocked in. Did they make it to an important client meeting? You can see right away when they clock in, so management has total transparency and accountability for all employees both in and out of the office.
By using a simple and cost-effective solution like mobile timekeeping, you can eliminate guesswork from the equation. Additionally, if you want to see whether a delivery was made, the GPS feature shows precisely where your driver was and at what time — this information can then be sent to your customers if needed, in the event an arrival is disputed.
Another great benefit is that with each time punch you can capture photos; signatures; and data about current jobs, vehicles, and odometer readings.
Experts agree that companies who are adopting these ready-made solutions are more productive and ultimately better equipped for business in the future than companies who do not use this kind of technology designed for mobile employees.
Have any questions on how Actsoft can help you?
About the author : Actsoft Team
Actsoft's team of industry experts have their fingers on the business world's pulse. It's our mission to deliver the latest news to keep you and your leaders on top of the latest trends, further helping you to excel and exceed your goals.