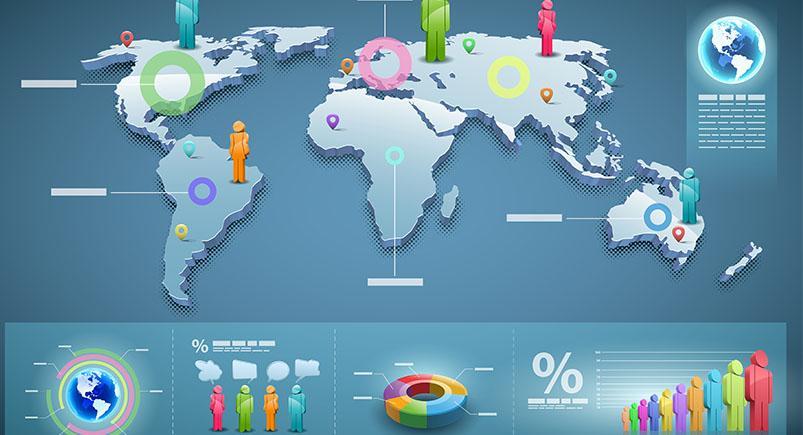 When it comes to the subject of tracking employees, many business owners get uneasy. They worry that they might create a "big brother" culture or send out the message that they don't trust their employees. In turn, many workers feel that by being tracked, management doesn't trust them or wants to micromanage their every move.
The simple response to these concerns is that the tool is not the problem, but how it's used.
The ability to track vehicles, drivers, equipment, and cargo is one of the most significant shifts throughout all industries over the last several years. Let's take a look at a few benefits of tracking.
Time-Saving
It makes scheduling deliveries and drivers easier. Office personnel can quickly see where all drivers are and also who's clocked in and available to work (via mobile timekeeping) within seconds. This beats having to call various drivers, check traffic and routes, look at work schedules, and more to make dispatching happen.
With GPS-enabled features, route optimization is possible, saving drivers time and unnecessary fuel costs. Mobile timekeeping allows drivers and remote employees to clock in and out via their mobile devices. This eliminates having to go into an office, log into a computer, or call in.
Reduce Liability
With driver reports, management can see if drivers are speeding, hard braking or accelerating, and idling. This is crucial information because if your driver causes an accident, this can cost your company thousands or even millions depending on the severity. By understanding driver behavior, management can reward great driving or stop bad driving habits before they cause permanent damage.
Set up vehicle maintenance alerts so you know exactly when each vehicle in your fleet needs to be serviced.
Complying is easy with automated Hours of Service technology. Now you can account for your drivers' schedules with an easy-to-use, economical solution that provides reliable information.
This is just a quick overview of how you can use tracking information to save your company money, reward good behavior, and curb bad habits before they ruin your reputation. Transparency is crucial in business as it helps everyone do their jobs effectively and intelligently. By letting your team know that tracking is in place to protect them as much as it is to protect the company as a whole (and, in turn, their livelihood), then most employees will view tracking as a benefit — and a way to show what a great job they're doing when bonus time comes around.
Have any questions on how Actsoft can help you?
About the author : Actsoft Team
Actsoft's team of industry experts have their fingers on the business world's pulse. It's our mission to deliver the latest news to keep you and your leaders on top of the latest trends, further helping you to excel and exceed your goals.