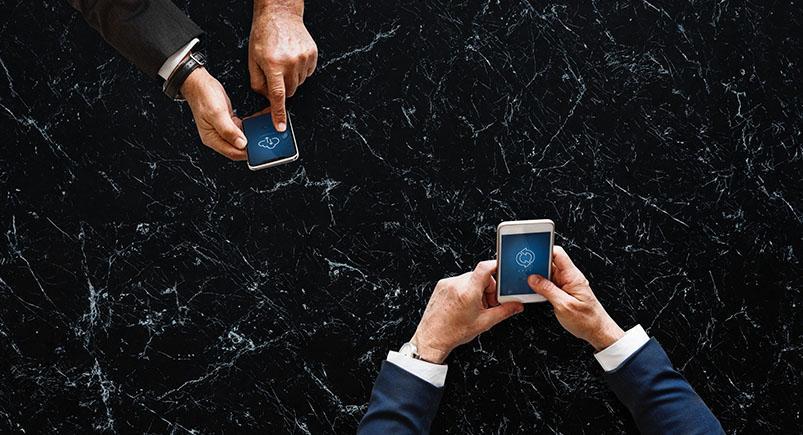 What does this information mean for entrepreneurs, start-ups, and small businesses globally? In a word: mobile-ize. Your mobile device is one of the most powerful — and economical tools — available. This small computer has the power to practically connect you to anyone, anywhere, anytime. But more than that, it gives you the flexibility to do business wherever you are. From taking payments to taking pictures to tracking inventory and more, your mobile device is the new office. More and more entrepreneurs are fulfilling orders from the road, running payroll from their home office, and sending invoices and contracts between flights.
As many smaller-to-mid-size businesses know, the key to success is flexibility and right now the most flexible weapon you have is your mobile device, tablets, and smartphones.
The question is: What apps do you need to maximize your business's potential? Many experts say to start by eliminating paper. Expensive, inefficient, and high risk, paper is one of the first things businesses should cut from their monthly expenses. Imagine replacing paper contracts with digital ones — available right on your phone or tablet. You can fill out a form, sign a contract, submit an invoice, and more with applications such as Wireless Forms. The application stores the data and, once in coverage or connected through Wi-Fi, sends the form to the office.
Running out of contracts, order forms, and other money-making documents is a thing of the past. With Wireless Forms, you create the form you need — complete with specific fields, questions, and even answer styles, such as radio buttons or multiple choice. And just think of all the time you'll save, and guesswork you'll eliminate, by having digital answers instead of handwritten ones. No more coffee spills ruining a document or lost-in-the-mail contracts. It's all there, ready to deploy back to your email, home office, or third party.
And if doing business from virtually anywhere isn't enough, solutions like Wireless Forms also allow you to create reports based on the information you collect in your forms. For example, if you want to find out how many people ordered a particular product, simply schedule a report so you can analyze the data and get a clear snapshot of your customers' behaviors.
Are you ready to monetize, optimize and mobile-ize?
Have any questions on how Actsoft can help you?
About the author : Actsoft Team
Actsoft's team of industry experts have their fingers on the business world's pulse. It's our mission to deliver the latest news to keep you and your leaders on top of the latest trends, further helping you to excel and exceed your goals.