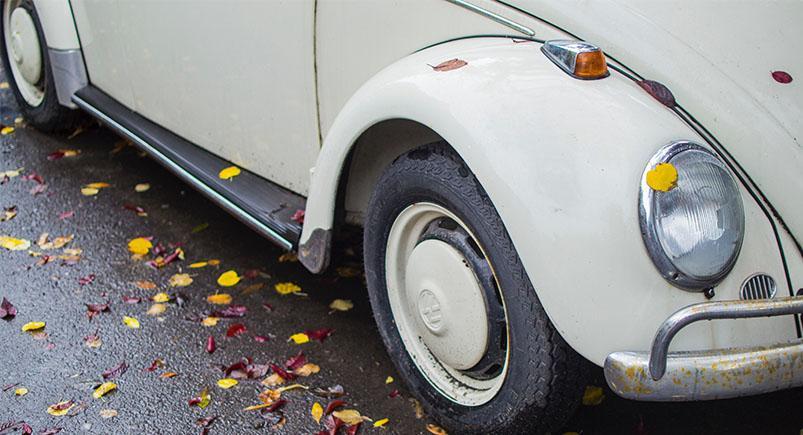 These days, the color of your car and extras like leather, tinted windows, and sunroofs are not the only things that give your car its personality — your new car's operating system may also inform your decision on whether you call it Tina, Thomas, or Turbo. With a whole host of flashy connectivity options that are designed to make your ride easier, safer, and more entertaining, there's a strange feeling that the car is now a … friend, pal, buddy? After all, she has our best interests at heart … or heart-drive. She is courteous and kind; she never shouts. She patiently notifies us when we're about to hit a curb or make a wrong turn. We've come a long way from the talking cars of yore.
Remember 60's icon Herbie the Lovebug? He was cute, naturally, but definitely had a mind of his own. Some might even say he was a little too independent. So much for German engineering. Fast forward a couple decades and Knight Rider's KITT arrives on the scene. KITT was protagonist Michael's trusty co-pilot/car, whom he could count on for sage advice in a pinch.
We may not be quite to the level as the two aforementioned examples, but with incredible mobile applications like the solutions we offer, it's easy for cars to monitor driving habits and securely transmit them back to home base. Depending on the driver, this could mean reward or reprimand. Either way, telematics-enabled cars are fast becoming the rule and not the exception. Along with sending driver reports, mobile solutions like this can also send vehicle maintenance alerts, cutting down on potentially costly car damage and liability.
So, what's next? A car that can do our taxes? Give us financial advice? Help us get out of dinner with the in-laws? Whatever this new model is, let's hope it's more KITT and less Herbie.
Have any questions on how Actsoft can help you?
About the author : Actsoft Team
Actsoft's team of industry experts have their fingers on the business world's pulse. It's our mission to deliver the latest news to keep you and your leaders on top of the latest trends, further helping you to excel and exceed your goals.