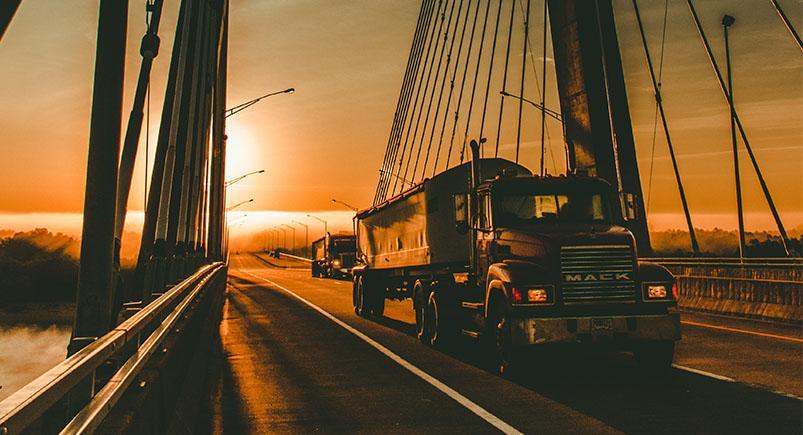 Every year, the trucking industry faces the same problems which can pose huge threats to business if they're not tackled properly. From ever-changing regulations to unpredictable fuel prices, there are a wide variety of factors fleet owners must deal with on a day-to-day basis, leaving less time to grow business.
First, let's take a look at the most common stumbling blocks for fleets today:
Fuel price volatility
Driver safety
Fuel Price Volatility
According to The Gazette, America's 2.2 million freight trucks get about six miles per gallon on average hauling cargo, which can amount to $500 per day or more. Depending on the driver's speeding habits, that cost can rise significantly.
The U.S. Energy Information Administration projects that total world consumption of marketed energy is expected to increase by 44 percent from 2006 to 2030. Because of decreases in spare oil production capacity, there's no way to make up for sudden supply gaps or more demand, which drives the price up. This situation is further complicated when you factor in the problems of political instability in oil-rich countries.
Because fleet owners have no control over the cost of fuel, they must rely on other means to save money on fuel, such as driver behavior, route optimization, idling reports, and GPS tracking.
The average long-haul truck travels 4,000 miles a week, so even small reductions in fuel consumption can amount to a lot of cash saved by year's end. By changing driving habits, like slowing speeds down by 10mph, will boost fuel mileage by a mile per gallon or more. This is a huge gain in savings for trucks that are getting six miles per gallon hauling heavy cargo.
Idling is another gas hog, as it uses about a gallon of diesel per hour. If your driver is letting the truck run while he drinks coffee and reads the paper versus turning it off to go inside a restaurant for that time, fleet owners are looking at an expensive cup of coffee.
Saving fuel (and money) is as easy as using basic devices and software that can monitor driver behavior, such as speed, idling, and even where they're at in near real-time. These reports are emailed immediately, or as often as a manager chooses, so businesses can have a clear picture of how much money is going out during the course of a day and where savings can be had.
Driver Safety
In 2016, there were approximately 475,000 large truck and bus crashes. Of those, 3,864 were fatalities while 104,000 ended in injuries, according to the Federal Motor Carrier Safety Association (FMCSA). The estimated cost of all truck and bus crashes is estimated at about $100 billion per year.
The average cost of a large truck crash involving a fatality is $3.6 million per crash
A crash with injuries costs almost $335,000 per crash
The average cost of all large truck crashes is about $148,000 per crash
Not only are crashes devastating to victims, but they make enormous dents in a company's bottom line. The worst part is, the majority of crashes are preventable. The majority of fatal crashes involving large trucks are attributed to speeding and driver fatigue. Thankfully, there are incredibly effective solutions to monitor and curb this behavior, giving fleet managers more control over what's happening on the road.
Our easy-to-install tracking devices record driver speeds so you can make sure each employee is adhering to your standards. And ELDs monitor drivers' hours, helping to assure that they don't go over their legal time limit, thereby reducing ability for fatigue to factor in Both are crucial pieces of information in understanding how drivers are performing, and experts agree that making drivers accountable is an easy and powerful way to get better results on the road so there are fewer crashes, less costly citations, and reduced liability. By encouraging good driver behavior, there can even be a reduction in vehicular insurance, which is an easy way to cut costs and fatten up your earnings.
Have any questions on how Actsoft can help you?
About the author : Actsoft Team
Actsoft's team of industry experts have their fingers on the business world's pulse. It's our mission to deliver the latest news to keep you and your leaders on top of the latest trends, further helping you to excel and exceed your goals.