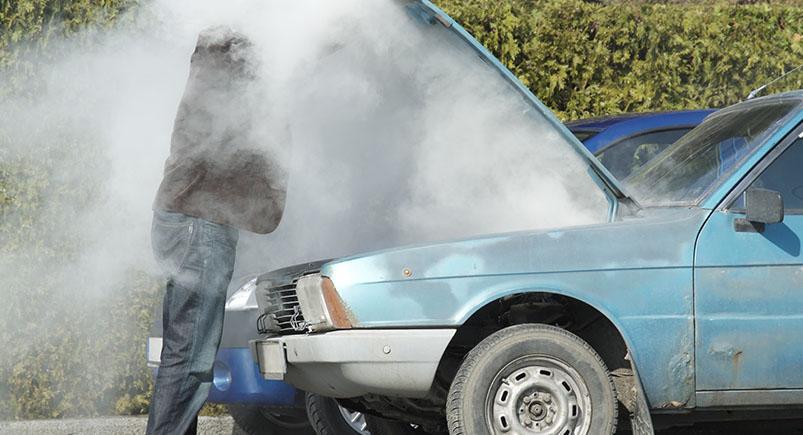 Vehicle maintenance is a huge pain in the neck for fleet owners during the summer months. Oil-changes, brake replacement, engine performance, the list could go on depending on the vehicle and the particular issues associated with the repairs. As the temperature climbs, it's better to be prepared in advance than to wait until after the company vehicle overheats in the middle of a job.
According to CarMD, two common check engine repairs are "replace thermostat" and "replace fuel injectors." The grim truth is that vehicle repair lurks around the corner for companies that are transportation based, and in the summer months when travel is more frequent and temperatures are higher than usual the need for vehicle maintenance also rises.
Although vehicle repairs will be a situation that is addressed as it arises for some companies, there are always proactive solutions. One big way to avoid a maintenance-related issue that can keep vehicles out of commission is to have reliable maintenance safety programs.
With Actsoft, company owners can set up maintenance alerts on vehicles. Having the ability to set up notifications for vehicle maintenance eliminates the guesswork for which vehicle needs to be serviced, when it needs to be serviced, and what specifically needs to be serviced. These maintenance alerts are a part of the reporting feature and can be included in a regular report emailed to management.
The alerts can be set up far in advance or edited as needed. The maintenance alerts become even more helpful when used in conjunction with other alerts in that keep management aware of driving behavior. Administration receives alerts when vehicles are excessively idling, speeding, hard accelerating or braking, in use away from where it should be, and if vehicles are used off-hours.
Knowing all the details of a vehicle's usage helps decision makers know if vehicle A should get a tire rotation, or if vehicle B should be in line for a battery check, and if vehicle C needs more coolant. Having access to these alerts, give company owners the maintenance information before the check engine light comes on.
Have any questions on how Actsoft can help you?
About the author : Actsoft Team
Actsoft's team of industry experts have their fingers on the business world's pulse. It's our mission to deliver the latest news to keep you and your leaders on top of the latest trends, further helping you to excel and exceed your goals.