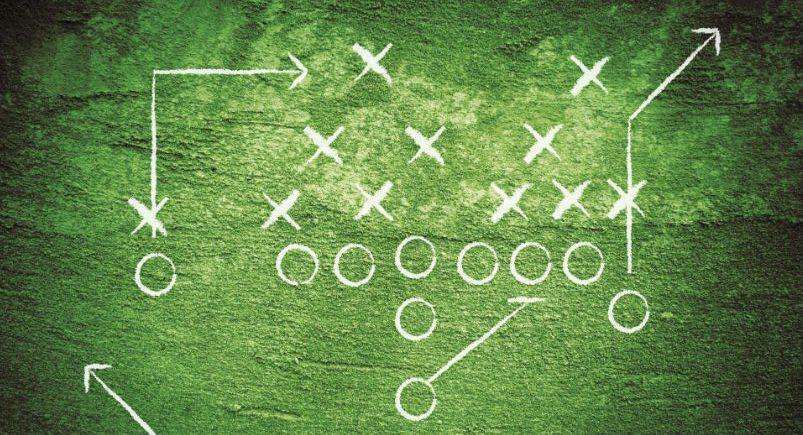 This past Sunday, Cleveland Browns running back Nick Chubb ran for 165 yards and three touchdowns, helping his team secure a 40-25 win over the Baltimore Ravens. On his most explosive run of the day, an 88-yard bolt to the end zone, Chubb reached a ridiculous top speed of 21.95 miles per hour, per Next Gen Stats.
The National Football League has been experimenting with new ways to track player performance, measuring advanced statistics using cutting-edge technology. Thanks to concepts like ultra-accurate speed clocking and catch percentage measurements on tight-window throws, insightful data is readily available on how players are performing, and as a result, the performance analysis process is more detailed than it's ever been.
At Actsoft, our applications' GPS Tracking feature mirrors many of the innovative technologies the NFL uses to track routes and top speeds by its players on long touchdown runs. Our tracking solutions are able to record the top speeds and route histories of each individual vehicle in your organization's fleet using a combination of hardware and software, providing a powerful new way for you to regulate operations in the field. From your Actsoft solution's dashboard, see a live view map of your vehicles in near real-time, as well as the directions they're traveling. Advanced statistics on stop times, route histories, and speeds traveled by your mobile employees in company vehicles are also available to managers, allowing your business team to enhance quality, safety, and efficient fuel usage. If certain staff members are traveling faster than you'd like for them to while en route to an assignment, use Alerts to receive notifications any time your customized thresholds for speeding are exceeded.
With advanced technology that collects and reports data on your fleet's activities, Actsoft solutions are designed to help your managers stay in control of the mobile workforce they employ. Use our tools to increase team accountability by identifying excessive speeding and unnecessary stops by members of your remote teams while they're on their way to scoring you more business.
Have any questions on how Actsoft can help you?
About the author : Andrew Forest
Drew Forest is a writer, marketer, and content creator. He enjoys traveling, fantasy football, and watching Tampa Bay sports teams win championships.