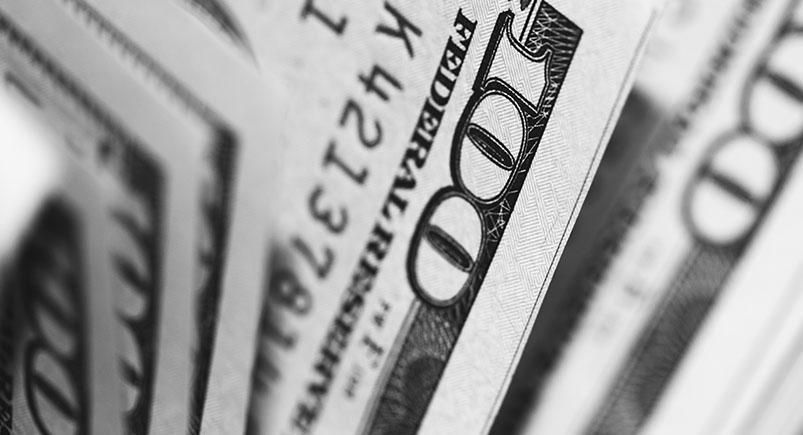 In our frenzy to bring in more money, drive business, create better marketing strategies, schedule more meetings, and hire more salespeople, we often forget the old adage: "It's not always what you make, but what you save." If for every dollar we earn, we blow two, then we're spinning our wheels and running an inefficient operation. In a time when companies are fighting to succeed, we've identified the most common ways companies bleed money and how to avoid these pitfalls.
Everything Counts
According to an article in the Wall Street Journal, "The small expenses add up quickly, so auditing basic costs, from travel expenses to utility costs, is essential … All the little things can really add up, and it is very easy to let it get away from you." Daily tasks that could easily be automated turn into hours and months of manual labor over the long-term, costing businesses a lot of money that could have been better used in more meaningful ways.
A good example of this is payroll. Often the person in charge of payroll has to verify hours, spend time gathering data, make sure forms are filled out properly, and more. However, a simpler and more efficient solution would be to use mobile time-clock technology.
Moble Time Clocks: Actsoft has helped countless businesses integrate their payroll with a simple wireless time clock which allows employees to clock in from anywhere, use GPS verification to identify and time stamp their locations, as well send images and forms via email or text. After a brief and easy setup, this is a task that can be left to software so your employees can make more substantial contributions.
Automate Processes: Another common time drain is repeating processes that could be automated, such as work orders. Instead of manually inputting data each week, let Actsoft's software auto-generate information with the frequency of your choice. It will also deliver these work orders, requests, or other information, and automatically send new order notifications. Plus, it can inform customers that a worker is on the way, and provide proof of delivery and work completion, including signature and pictures.
Paper Costs
It seems like a no-brainer: Eliminate paper costs and save money. But it's easy to get stuck in a paper rut when there's no clear alternative. Before you write off the idea of going paperless, think about the efficiency of the internet, providing the information you need instantly. You don't have to have it delivered, mailed, or faxed; simply open a browser and you're in!
Paperless Alternative: Actsoft's Wireless Forms operates in just this way, by giving you the power to convert all your paper forms — from contracts and invoices to disclosures and other important documents — into digital ones that you can access from anywhere. Use your laptop or mobile device to fill out forms — complete with digital signatures and images — so business can be wrapped up on the spot. Think of all the saving in paper storage alone! Not to mention the risk you're taking by using hard copy when a single digital form can live in several places, never to be misplaced again.
Wasteful Ways
Another major contribution to a shrinking bank account is maintaining a fleet that is operating poorly. This can include anything from bad driving habits that increase liability (speeding, hard accelerating and braking, etc.) to inefficient route planning. Actsoft provides solutions that can help curb bad habits and optimize routes, so that fuel costs are down, wear-and-tear on vehicles is lessened, and liability is reduced.
Our high-performance GPS tracking devices, combined with Actsoft's reliable functionality, provide extensive visibility into the day-to-day activities of fleet vehicles, allowing you to:
Identify the locations of fleet vehicles or cargo
Review idle and stop times
Expedite dispatching
Improve fleet-routing efficiency
Reduce theft of high-value assets
Ensure equipment is located at the job site
Re-Buying What You Already Had
The ultimate in company wastefulness is re-buying costly equipment that was stolen due to lack of proper security measures. While alarms and cameras may deter a criminal, one of the best ways to prevent a theft from happening is to receive near real-time alerts when a door opens or a piece of equipment moves.
Furthermore, recovering stolen property is much easier when it's tracked by a concealed GPS-enabled tracking device. With near real-time updates, you can see where your equipment is at all times.
Have any questions on how Actsoft can help you?
About the author : Actsoft Team
Actsoft's team of industry experts have their fingers on the business world's pulse. It's our mission to deliver the latest news to keep you and your leaders on top of the latest trends, further helping you to excel and exceed your goals.