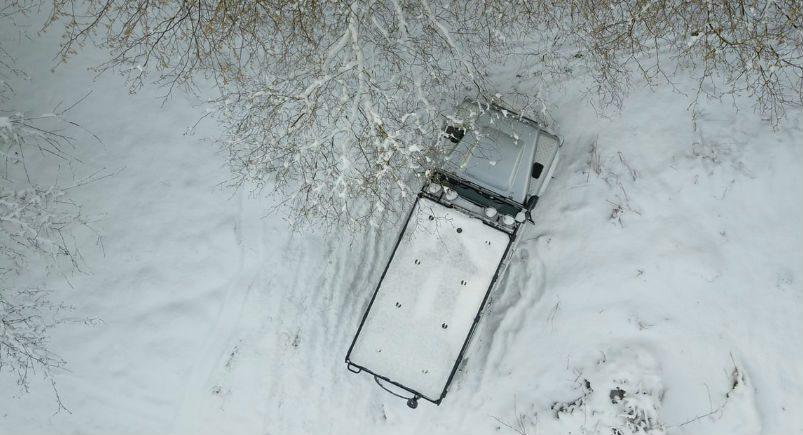 As the year moves forward and winter approaches and the mercury continues to drop, driving conditions can start to become more precarious than usual, particularly when snow falls or when freezing temperatures create icy conditions after even the lightest of rainfalls. Last year, we shared some great tips that you and your drivers should keep top of mind when getting behind the wheel in these frigid months. But, as with anything, there is always more that you can do to improve, so we want to share some additional tips to help keep everyone safer while on the road this winter.
Drive slower.
This may seem obvious, but anyone that has experience driving knows that not everyone drives cautiously during inclement weather or road conditions. So it's important to be extra careful while they're driving, both to keep your own vehicle in control and to be better positioned to react to other reckless drivers.
Be mindful of tire spray.
When driving on a particularly precipitous day, take a look at the amount of water spraying off the tires of other vehicles' on the road. When there's a lot of water coming off, you know you're dealing with a wet road, obviously. But, if the spray begins to lessen — and it's clear the road hasn't dried completely — you're facing freezing conditions, so be extra cautious.
Turn into a skid.
If your vehicle starts to skid, your initial reaction may be to turn the wheel in the opposite direction in order to compensate. But in reality, you're better off turning into the skid, as it lets you maintain more control of your vehicle.
Prepare a winter driving kit.
What exactly is a winter driving kit? In the event of a breakdown that leaves you stranded, you want to make sure to have the proper tools that can either facilitate a fix on your own, or that can keep you safe while waiting for help to arrive. Your kit should include items such as extra clothing (gloves, rain gear, additional layers), a blanket, a flashlight with batteries, non-perishable food, water bottles, a bag of sand and/or salt, a shovel, an ice scraper, tire chains, and a cell phone charger. Basically, anything that you might need to weather a storm in a broken-down vehicle, or to help get you out of a sticky situation.
Don't be afraid to pull over.
Yes, you might be on a tight schedule, but under no circumstances should you risk your safety, or the safety of those around you, by continuing to drive in treacherous conditions. If you find yourself caught in the onslaught of a storm, pull over until driving conditions improve. You're better off arriving late than not arriving at all.
In the event of an emergency …
If you find yourself broken down on the side of the road, particularly during a storm, try your best to remain calm. Minimize the amount of time you spend outside of the vehicle, particularly if rectifying the situation is beyond your control. It's safer for you to stay inside your vehicle, with the hazard lights turned on, until help arrives.
Some of these tips may seem obvious to more experienced drivers, but no matter how long you've been behind the wheel, they merit repeating at the approach of every winter season. When it comes to driver safety, you can never be too careful.
Have any questions on how Actsoft can help you?
About the author : Joshua Pramis
Joshua Pramis is a writer and editor with an affinity for all things travel, tech, and food. His work has appeared on Travel + Leisure, Conde Nast Traveler, Digital Trends, and the Daily Meal, among other outlets. When he's not at home canoodling with his cats (which is typical), you'll find him running races, exploring new locales, and trying out different food venues in St Petersburg, Florida.