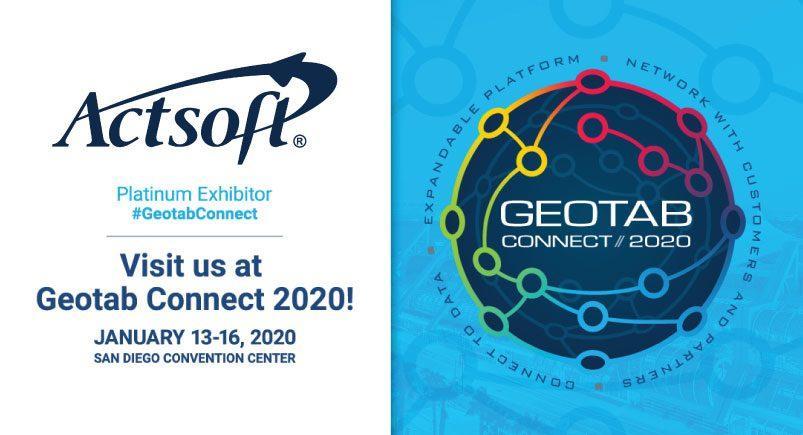 Earlier this year, we announced our partnership with Geotab, the leader in fleet-tracking telematics. As partners with Geotab, we're able to deliver to our customers a truly robust mobile management package of solutions that keeps management in the loop regarding the whereabouts and statuses of remote employees, whether they're in the field or on the road.
We're excited to be working with a company that has such a storied history of progressive technological innovations, and we're looking forward to our first major event with them. Geotab Connect is an annual event that will be taking place January 13–16, 2020, at the San Diego Convention Center.
At Geotab Connect 2020, industry leaders will be gathered to discuss the latest in fleet technology, including the advancements that have been made over the years, as well as what we can expect in the coming years. It promises to be a truly exciting few days that are sure to instill a spirit of inspiration to those who attend.
For our part, you'll be able to hear from our CEO, Tom Mitchell, as part of the CEO Fireside Chat that takes place January 14 at 4 p.m. Be sure to stop by to hear what insights our leader has on the industry and our role in helping to shape its future.
Also in attendance will be Andrew Velker, executive vice president of sales, and Drew Bickers, vice president of sales. They'll be discussing our solutions and how they can drive success for both existing and new businesses, helping to differentiate Geotab in the marketplace.
For more information about the event and to register, visit the Geotab Connect 2020 website. We're looking forward to meeting you there and discussing all that we, in partnership with Geotab, can do to help drive your business into the future.
Have any questions on how Actsoft can help you?
About the author : Joshua Pramis
Joshua Pramis is a writer and editor with an affinity for all things travel, tech, and food. His work has appeared on Travel + Leisure, Conde Nast Traveler, Digital Trends, and the Daily Meal, among other outlets. When he's not at home canoodling with his cats (which is typical), you'll find him running races, exploring new locales, and trying out different food venues in St Petersburg, Florida.