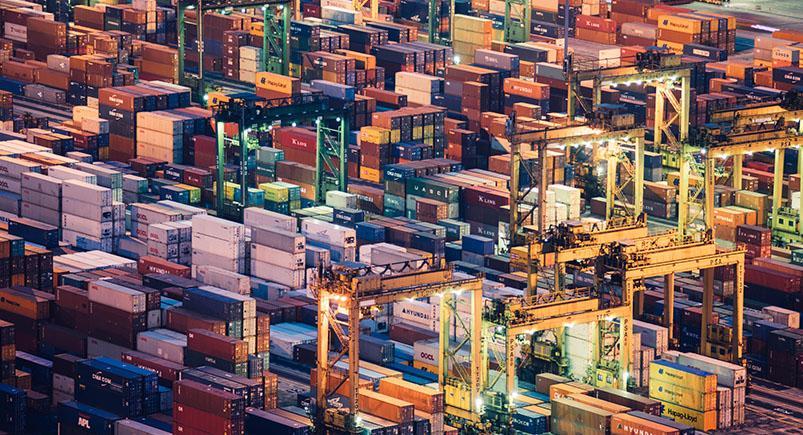 Asset Trackers for Shipping Containers
As a business owner, have you run across a scenario that goes something like this? Your company is moving delicate, rare, or expensive equipment to another city. Each item is precisely packed into padded, tightly secured shipping cases. Then each case is numbered, its contents recorded and gently loaded into company vehicles, and carefully unloaded for storage at its destination. But somehow, despite all of these safeguards, one or more of the cases gets lost, ends up missing, or cannot be accounted for.
It may be hard to believe, but it happens every day. An employee steals a shipping case awaiting delivery. An office assistant assigns it to the wrong storage space. Maybe it never even leaves the loading dock. You may never know what went wrong initially, but in the end, the only questions you may have are: Where is it? What if it gets into the wrong hands?
Asset trackers can eliminate the worry of not knowing where your high-value assets are. When you attach them to your shipping cases, you can immediately pinpoint their location. While it's win-win for any company who is responsible for shipping valuable goods, it also produces an immediate ROI when time is of the essence. When products are needed for a trade show, or technical instruments are required in an urgent situation, the time that a GPS asset tracker can save is invaluable.
Shipping cases get lost every day. But what if somebody gained access to your most valuable possessions or company information? Asset trackers can eliminate lost or stolen data. You'll know exactly where the case has been stored and what road it is traveling on. With this information, you can contact law enforcement and have your assets, equipment, or valuables quickly returned.
But you can gain peace of mind by knowing where your equipment is supposed to be. Alerts are sent out when unauthorized movement is detected reducing theft or off-limit usage. The CalAmp LMU 600, 700, and 2800 series devices include powerful features including superior cellular and GPS quality, motion-sensing accelerometer, internal antennas, and simple installation. All three are designed to dramatically reduce cost while providing excellent field reliability for virtually any mobile asset.
Benefits
Vehicle Monitoring – Responds instantly to pre-defined threshold conditions: time, date, location, geo-zone, input.
Visibility – Tracks equipment, vehicles, heavy machinery, cargo, and shipments.
Asset Utilization – Locates equipment closest to job sites, and reduces transportation costs and downtime.
Property Protection – Reduces theft, vandalism, and unauthorized use through automatic alerts.
Easy to Use – Portable; there's nothing to install or configure.
Have any questions on how Actsoft can help you?
About the author : Actsoft Team
Actsoft's team of industry experts have their fingers on the business world's pulse. It's our mission to deliver the latest news to keep you and your leaders on top of the latest trends, further helping you to excel and exceed your goals.