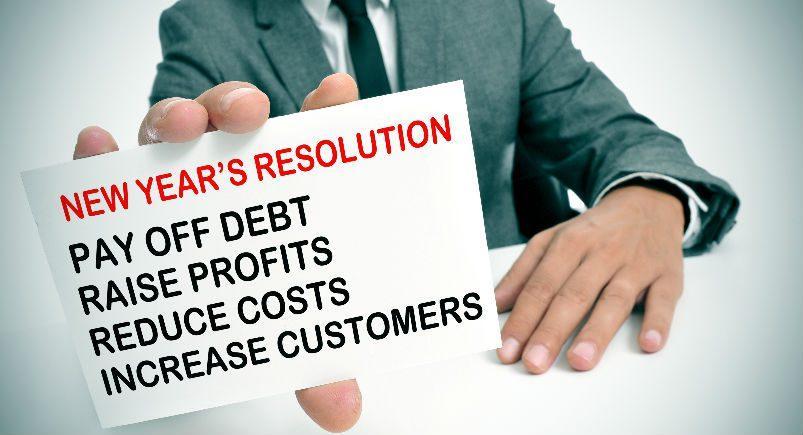 As the year's end approaches, it's time to reflect on our successes, as well as the things we feel we could have done better. This is true on both a personal level and from a business perspective. It's something that we do here at Actsoft, and it contributes greatly to our ability to move forward in our mission to help businesses be their very best. And it's something we think every successful business owner should do as well.
Whether you call them New Year's Resolutions or just business goals, as the curtain closes on 2019 and we prepare to usher in 2020, it's important to have well-defined goals. Here are some suggestions.
Meet on a weekly basis to discuss business plans.
Operating off the cuff is almost never the way to go. Rather than wait to meet every month, quarter, or year, make it a point to meet more frequently to review what is currently working and what may need to be modified. Beyond the potential financial savings, it also assures that everyone remains in the loop.
Learn a new skill.
You may be great at what you do, but the moment you decide there's no need to continue learning and growing is when you begin to stagnate. It could be discovering a new way of managing your team or even discovering a new hobby. The latter may sound odd, but having a healthy work-life balance can directly impact your ability to lead.
Start networking more.
Maybe you rely fully on word-of-mouth references for new jobs. A lot of businesses see tremendous success in that way. But try linking up with folks at a networking event. Not only could such experiences result in new business, but they could also lead to partnerships or new business ideas. If there are none in your area, you could start out by actually engaging with that pile of LinkedIn connections you've been collecting over the years.
Organize a volunteer outing.
Your community is the reason your business exists, so consider taking a day to give back to them. Invite your team to join you in volunteering your time to help any organization in need. You could even consider being a mentor to aspiring young entrepreneurs. Not only will you feel great in giving back, but it could also end up proving to be good business PR.
Learn to move on.
Are you following business practices that aren't necessarily the best, simply because they're the way it's always been done? "If it ain't broke, don't fix it" isn't always the best practice in the business world. Use the new year as a catalyst for change all the way down to the fundamental ways you run your business. Chances are, there are plenty of processes that could stand to be revisited and improved.
Review the way you spend your time.
What does your day-to-day look like? Are you maximizing your time? Try cataloging exactly what you're doing — and how much time everything takes — every day for two weeks. Review it all at the end and see if you're actually making the most of your day. You may learn, for example, that you spend an excessive amount of time in meetings and decide you can eliminate (or consolidate) some to make room for more actionable activity.
This year, make it a goal to learn from the past to plan for an even brighter future.
Have any questions on how Actsoft can help you?
About the author : Joshua Pramis
Joshua Pramis is a writer and editor with an affinity for all things travel, tech, and food. His work has appeared on Travel + Leisure, Conde Nast Traveler, Digital Trends, and the Daily Meal, among other outlets. When he's not at home canoodling with his cats (which is typical), you'll find him running races, exploring new locales, and trying out different food venues in St Petersburg, Florida.