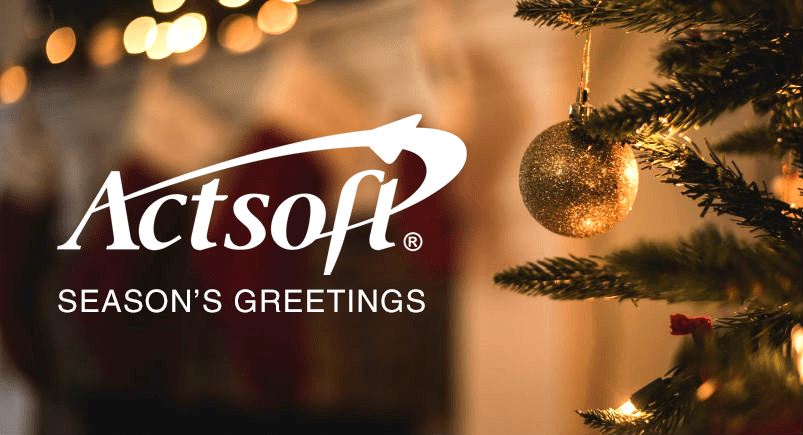 The prosperity of our customers and business partners remains our highest priority here at Actsoft. This holiday season, we'd like to take a moment to thank each and every business we've had the chance to work with over the course of the past year, as well as restate our commitment to their successes both now and in the future.
We typically take this time of year to reflect on all of the efforts we've made in working on our solutions, individual customer experiences, and processes over the past few quarters to ensure they remained as positive as possible. Seeing what was most effective and striving to fill next year with even more of those moments is a key principle for our team. It's also an exciting time for us during the holiday season because of our return to the drawing board, as we begin to conceptualize future enhancements to our mobile resource management applications.
Heading into 2020, we're looking to collect even more crucial feedback from our customers and design software to match it, providing businesses with even more tools that they can use to gain an edge in their respective markets. We've also worked hard to compose a new vision statement for 2020 that speaks more directly to our recently refined corporate focus, development strategy, and dedication to customer success.
Our vision:
We foster lasting relationships, empowering the Actsoft community with creative business solutions that promote a more prosperous and productive economy.
Now that we're equipped with a new vision statement, Actsoft's overall business philosophy is more effectively aligned with the needs of the customer and partner relationships we service on a daily basis. Our unwavering commitment to helping your team achieve its maximum potential remains as strong as ever heading into the new decade.
May your workforce be filled with success this season and into the future!
Have any questions on how Actsoft can help you?
About the author : Andrew Forest
Drew Forest is a writer, marketer, and content creator. He enjoys traveling, fantasy football, and watching Tampa Bay sports teams win championships.