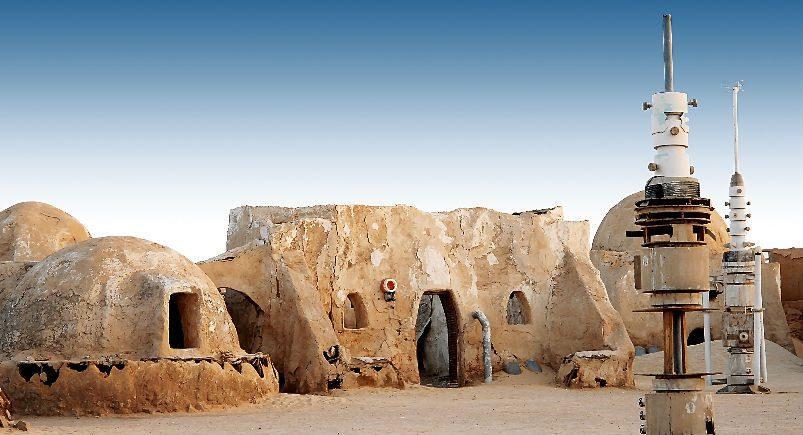 If you're a science fiction fanatic, you undoubtedly know today marks the release of yet another installment in the enduring Star Wars franchise. "Star Wars: The Rise of Skywalker" is the ninth and final film produced in the epic space opera collectively known as The Skywalker Saga, the first of which dates all the way back to 1977. Without giving away too much, the beginning half of the film centers largely around central characters hopping from planet to planet as they attempt to track down an artifact that may prove to be a crucial piece in completing their mission.
Naturally, there's a tremendous sense of urgency as they hurriedly attempt to track down this lost artifact, for which they only have a handful of clues to go by in order to find. And yet, the fates of countless worlds are in their hands. (If you want to know how the heroes fare, you'll have to check out the movie for yourself; you won't find any spoilers here.)
Imagine how much easier it would have been for the heroes to find their much-needed artifact if there was a means of easily tracking it down, without all that guesswork. Our GPS Tracking capabilities allow you to keep tabs on your most important equipment — the things that are essential for you to complete your job on a day-to-day basis. So whenever you need to use something, you know exactly where it is, saving you from wasting time tracking it down or, worse, finding that it fell into the wrong hands.
Not only is GPS Tracking a great tool for safeguarding your valuable equipment, but it's also the best way to watch over all your employees in the field. (Imagine how much easier it would have been for the heroes in "Star Wars" if they both had a simple solution for tracking down what they needed and for keeping tabs on their companions, too.) So whether you have all your people at one job site and want to make sure they stay there the entire time they're on the clock, or they're dispersed throughout multiple job sites, seeing exactly where they are is as simple as pulling up the solution's dashboard.
What's more, for both equipment and people, you can even take advantage of the Geofence feature and set up virtual boundaries around job sites. With these, alerts can be sent to your phone the minute a piece of equipment breaches the boundary, or whenever an employee does so during working hours.
Whether you're an intergalactic troupe on a mission to save the galaxy, or a local business working hard to get the job done, efficiency is always the name of the game.
May the workforce be with you.
Have any questions on how Actsoft can help you?
About the author : Joshua Pramis
Joshua Pramis is a writer and editor with an affinity for all things travel, tech, and food. His work has appeared on Travel + Leisure, Conde Nast Traveler, Digital Trends, and the Daily Meal, among other outlets. When he's not at home canoodling with his cats (which is typical), you'll find him running races, exploring new locales, and trying out different food venues in St Petersburg, Florida.