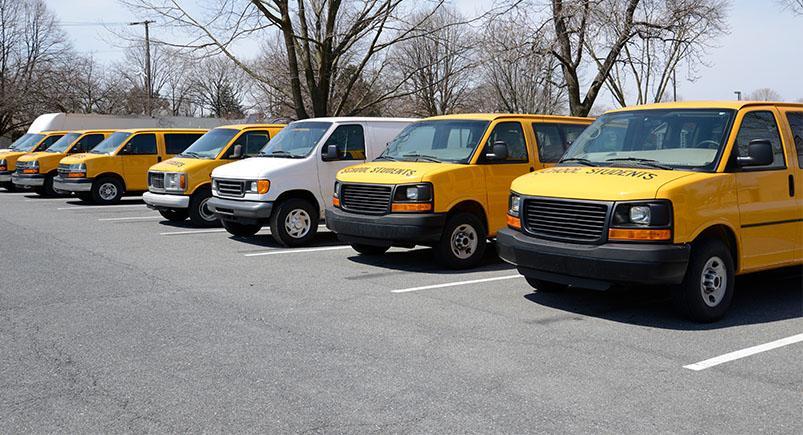 If you own a business and have a fleet of service vehicles, you know those vehicles are powerful moving advertisements. Once your logo and contact information is showcased, the vehicles are a direct representation of your company, and you as a business owner.
In the past, employers had no choice but to send their employees off each day and assume they would stick to the program. With today's technology, Global Position Satellite (GPS) based systems can take care of the guesswork.
Ask yourself the following questions:
Are my employees safe drivers? It's a fact: A monitored driver is a safer driver. Our solutions offer speed alerts which enable employers to keep tabs on driving habits. Alerts can also be set to let you know if your drivers have a habit of hard accelerating or braking, another sign of less-than-safe driving practices.
Are they sticking to the plan or route? Our vehicle-tracking software can help answer that question just by simply plugging one of our devices into a vehicle's OBDII port (under the steering wheel). You can view a breadcrumb trail of your vehicle's history, which helps for route optimization, an essential factor in lowering fuel consumption. An optimized route is a cheaper route!
You saw my vehicle where? Indeed, it has happened before. Imagine receiving a message from somebody one afternoon that one of your vehicles was spotted parked out front of a … questionable establishment. That's not exactly the type of brand recognition you were going for when you plastered your business name and logo on your company's fleet. This is where vehicle tracking, coupled with geofencing, comes in handy. Think of geofencing as an invisible fence that can protect your vehicles and your good name. If there is a specific zone or area you want your vehicle to stay in or out of, set it up and the software will alert you if those parameters are breached.
Your vehicles can speak volumes about your company; they can have a positive or negative impact, depending on the circumstances surrounding their drivers' behaviors and locations. Don't you want to make sure you're sending the right message?
Have any questions on how Actsoft can help you?
About the author : Actsoft Team
Actsoft's team of industry experts have their fingers on the business world's pulse. It's our mission to deliver the latest news to keep you and your leaders on top of the latest trends, further helping you to excel and exceed your goals.