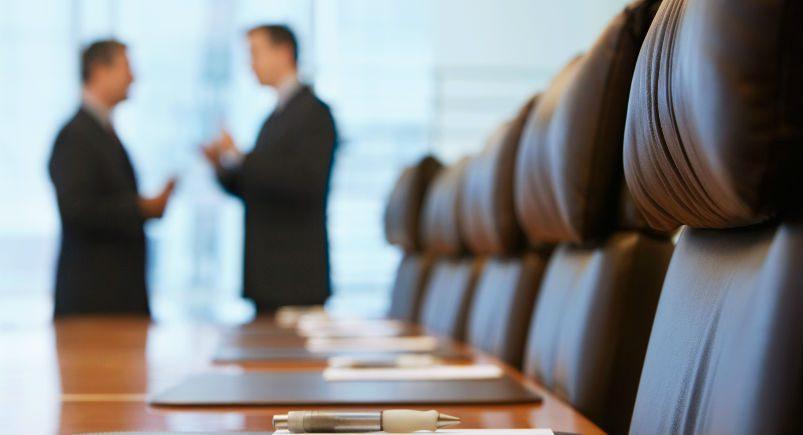 When you think about all that it takes to elevate a business from a small startup to a national or global brand, you might think that the most important thing to do is increase the number of people in charge of running your company. Wouldn't that make the most sense? To achieve growth, onboard a slew of high-level executives to help you reach that goal by taking advantage of their years of experience. But what if we told you that a smaller team was actually the better direction to go?
Why is that? One entrepreneur recently wrote about the subject for Fast Company and began with an anecdote that sums up the reason in a rather succinct and relatable way.
I'm standing in the middle of a crowded living room full of my favorite people. All around me, I hear a cacophony of opinions about where to dine. There's 12 of us, and we're all getting impatient, louder, and more than a little hungry. Over 30 minutes later, and no one can decide on where to eat. Instead of opting for trying something new, we end up ordering pizza. Again.
When it comes to building a team of decision-makers for your business, despite the growth you may be experiencing, fewer people can actually be more beneficial. Here at Actsoft, we're focused on efficiency, so if you can get more done by using fewer resources, we're all about that life. But before we come into the picture, consider the benefits that come from starting off with a smaller executive team.
The big picture takes center stage.
Some business owners feel that it's important to have a dozen or more individuals that are experts in specific niches. While there can be some benefits to that, the downside is that these area experts may fail to see the bigger picture because they're too focused on a single viewpoint. Instead, having a smaller executive team composed of individuals whose knowledge spans multiple disciplines means that you have a group that is more likely to approach situations from a variety of angles.
They stay more focused.
Have you ever been in a meeting with so many people, it becomes a standing room–only ordeal? How often are you able to make much progress in these situations? Chances are, there's a lot more clashing of ideas than anything. These turn into "too many cooks in the kitchen" scenarios. You end up with an excessive amount of people trying to be heard over each other or, conversely, people withdrawing from the conversation because there is a cacophony of noise to cut through in order to simply speak. Smaller groups, however, have an easier time staying on task.
Communication is streamlined.
How many times in your life have you been faced with a situation that requires immediate attention? Now, imagine this is the case and your decision will permanently (and dramatically) affect the future of your business. Of course, you want to seek out the advice of your executive team. But just think about how much quicker you can all gather to discuss when you're a smaller group. A consensus can be reached much faster, allowing the company forward in the right direction without delay.
As you may already know, our solution helps you make the most of your team when they're in the field. It's our mission to help companies around the world increase their efficiency and lower their costs, particularly when it comes to organizing mobile employees. But the ability to do this all starts at the top. Create a smaller executive team of impactful, expert individuals that share the same mission of success for your company, and we'll help you with the rest.
Have any questions on how Actsoft can help you?
About the author : Joshua Pramis
Joshua Pramis is a writer and editor with an affinity for all things travel, tech, and food. His work has appeared on Travel + Leisure, Conde Nast Traveler, Digital Trends, and the Daily Meal, among other outlets. When he's not at home canoodling with his cats (which is typical), you'll find him running races, exploring new locales, and trying out different food venues in St Petersburg, Florida.