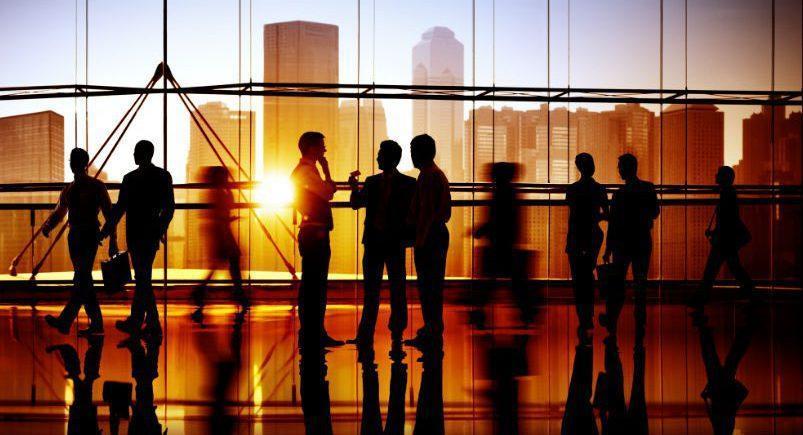 Making connections via networking is a proven tactic for growing a business, especially when you're just starting out. Whether it's through an event such as a convention, or simply meeting other local entrepreneurs at a coworking space, networking can help accelerate the timeline of what you want your business to accomplish.
Here are three key ways that establishing a connections web early on can benefit your company:
Building an initial foundation
For service-based business models in particular, it's more crucial than ever to use networking as a groundwork-laying tool. Perhaps there's an area of your business you're weaker at developing. There's more than likely another professional you can meet in a networking session who is proficient in the skill you're deficient at. Being able to connect and potentially reciprocate assistance to one another is just one of the many results that can come with building a foundation first to jumpstart your company.
Gradually scaling operations
As your network becomes more and more established, explore any connections that might warrant it for new leads, rather than just business partnerships. A popular concept in entrepreneurship is to hire your weakness as soon as you can afford to, and with an influx in leads and revenue over time, you'll be able to do so. As revenue and connections continue to ascend, consistently add pieces to your team until you've built a cohesive unit that covers all your bases.
Learning from others' mistakes along the way
Your product or service should be marketed strictly based on how it can solve the problems your target consumer regularly faces, whether they're currently aware of them or not. Networking allows you to collaborate with others in your industry from a strategy perspective, especially in a startup incubator setting (if they aren't direct competitors of yours, obviously). See firsthand more effectively what some of their strategies are, discuss what worked for them and what didn't, and use your findings to try and collectively increase sales.
At Actsoft, our software solutions are crafted to provide businesses like yours with analytics that truly empower. Much like how networking can uncover additional information to help you run your business smarter, our digital tools provide robust data about how your workforce is operating in near real-time, enabling your team to create powerful new strategies for reduced costs and greater productivity.
Have any questions on how Actsoft can help you?
About the author : Andrew Forest
Drew Forest is a writer, marketer, and content creator. He enjoys traveling, fantasy football, and watching Tampa Bay sports teams win championships.