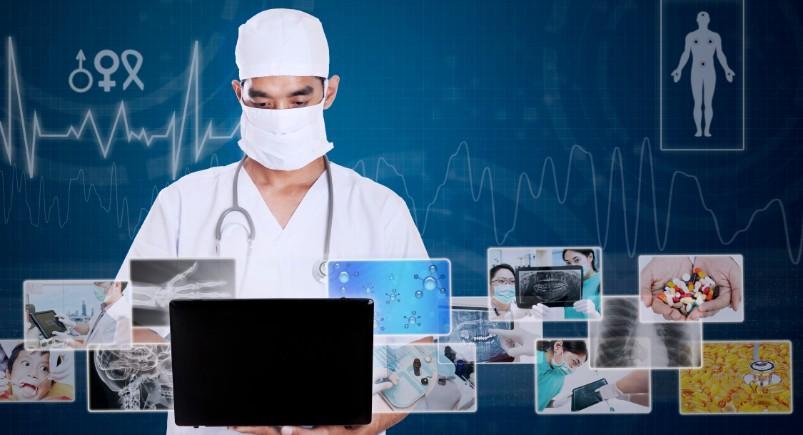 It's no secret that many heroes are braving public life to keep serving those of us who are self-quarantining. At the forefront of that fight are the many healthcare professionals helping to tend to patients affected by the COVID-19 pandemic.
We're doing our part to help others as best as we can, which is why we want to discuss the ways our software can help those who are still in the field each day, working tirelessly to help flatten the curve. Our software can help healthcare officials complete their duties while also helping keep others as safe as possible. With the Vault version of our software, we've taken extra measures to boost the security of our software so that it supports HIPAA compliance, meaning you can be sure that each patient's confidentiality is safeguarded.
Wireless Forms
By implementing our Wireless Forms, healthcare officials can collect important patient information and send it to administrators for processing without ever running the risk of exposing those in the back office — who may be working remotely or never actually have a need to see patients in person. This allows your "paperwork" to be processed as quickly as possible while minimizing risk.
Mobile Timekeeping
Additionally, to better track your hours, we can give healthcare workers the ability to do this using their mobile devices. So, if you're a field worker helping patients, you don't have to stop by the office to begin and end your day. (This not only helps keep administrators safer but also gives field workers more time to devote to the influx of patients.) Our Timekeeping functionality can also pair with many payroll programs, simplifying the payment process.
GPS Tracking
Keep your mobile team members safe by always tracking their whereabouts in near real-time. You'll also be able to pull a historical breadcrumb trail to view their exact route while on the clock, so if anyone were to get sick, you can easily pull an accounting of where they were and for how long, helping to determine exposure levels.
Job Dispatching
Healthcare workers are exceptionally busy right now and some patients are experiencing worse conditions than others. Job Dispatching lets you assign new work orders to your field workers and/or rearrange the priority based on proximity or urgency. Workers will receive notices right on their mobile devices as updates arise, and administrators can later run reports to better determine how much time is needed for each patient so they can plan accordingly.
We hope that we can play even a small role in helping healthcare workers perform their truly heroic duties amid this pandemic. Working together, we know we'll be able to make it through this.
Have any questions on how Actsoft can help you?
About the author : Joshua Pramis
Joshua Pramis is a writer and editor with an affinity for all things travel, tech, and food. His work has appeared on Travel + Leisure, Conde Nast Traveler, Digital Trends, and the Daily Meal, among other outlets. When he's not at home canoodling with his cats (which is typical), you'll find him running races, exploring new locales, and trying out different food venues in St Petersburg, Florida.