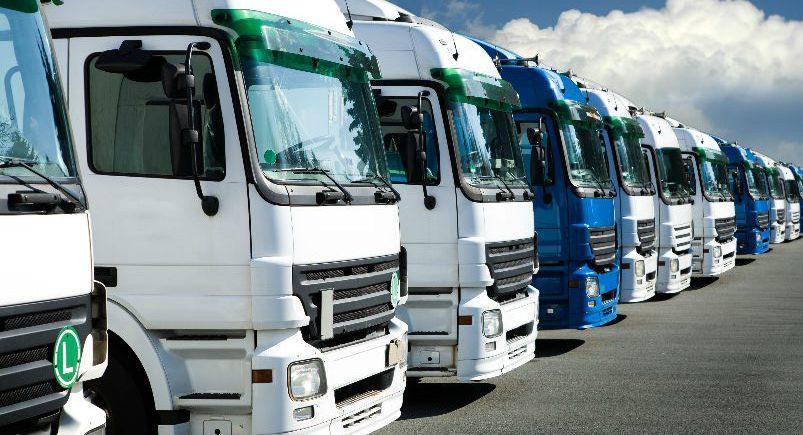 In addition to all the ways our software solutions can help your transportation company during the interim, once things begin to return to normal (post-COVID-19), our products can continue delivering extra power and optimization to your business. Here are a few everyday applications for the transportation industry that our Encore solution provides.
GPS Tracking for fleets, drivers, and assets
Track your employees, fleet vehicles, and trailers, all using GPS Tracking. This feature gives you the necessary tools to make sure that your fuel efficiency is being optimized, vehicle wear and tear is being minimized, and deliveries are right on schedule. Plus, increase security for your shipping container's contents by tracking trailers using asset monitoring.
Wireless Forms
No matter what type of transportation your business conducts, your team can document everything from goods deliveries to vehicle sanitation processes with Wireless Forms. This feature makes it simple to help ensure greater safety moving forward for both drivers and passengers, and also can let your company's headquarters know nearly instantly when a package arrives at its destination via submitted digital forms from the field.
Job Dispatching
As one of the most effective features of Encore for the transportation industry, Job Dispatching gives you the power to both schedule assignments for your drivers and adjust their agendas on the fly. It also simplifies the process of task coordination, giving you a robust dashboard to check driver availabilities and current schedules.
Timekeeping
Allow drivers to punch in remotely using Timekeeping to eliminate unnecessary trips to the office for them while on the clock. Your drivers can begin their trips right after using the convenience of a smartphone or tablet to start logging their working hours, giving them more time in an eight-hour shift to accomplish more tasks.
We know it's not an easy transition for your transportation business to get completely back to normal in this current environment. However, when the time finally comes to begin moving back to traditional practices, your company can continue run smarter and more cost-efficiently while backed by the sustainability of Encore.
Have any questions on how Actsoft can help you?
About the author : Andrew Forest
Drew Forest is a writer, marketer, and content creator. He enjoys traveling, fantasy football, and watching Tampa Bay sports teams win championships.