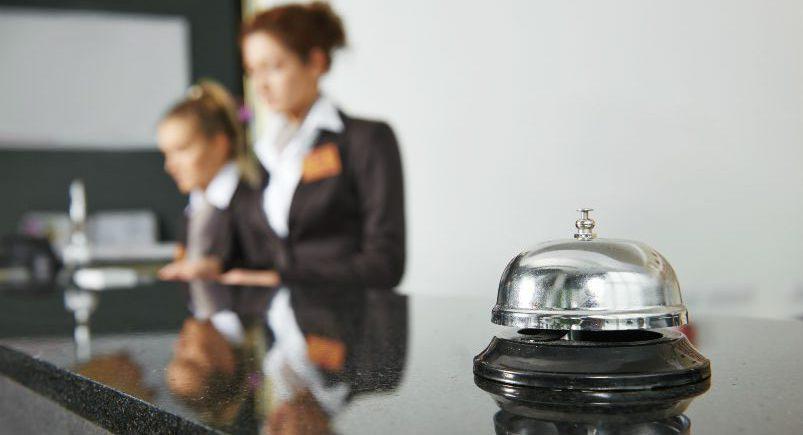 During unprecedented times like these, a tough road lies ahead for returning to normal for businesses in hospitality (more specifically, the lodging sector). However, as the economy gradually begins to reopen, our solutions are here to help you every step of the way so your hotel can begin to return to its normal operations in the safest, most controlled methods possible. Features like Wireless Forms, Intra-Company Messaging, and Mobile Timekeeping all can play an instrumental role in helping your management team achieve this.
Wireless Forms
As reservations cautiously begin to return to normal levels, having a capability like Wireless Forms to manage everything from room sanitation to maintenance requests is essential. Custom digital documents will help your team stay on top of things and eliminate manual deliveries, giving employees back even more time to take care of the needs of guests. Taking all of your hotel's forms electronic also helps reduce paper costs and exposure risk, as all transfers and submissions can be done without the handling of physical paperwork.
Intra-Company Messaging
Keep communication efficient with all employees at your hotel using Intra-Company Messaging. Information is constantly changing, especially in today's environment, and it's vital for your workers to be up to date on the latest news in order to help keep both themselves and guests as safe as possible. If new information needs to be disseminated internally on the fly, rely on this feature of our solutions to advise front desk associates, housekeeping employees, and all other members of staff nearly instantly.
Mobile Timekeeping
Reduce exposure and contact even further for employees at your hotel with fully electronic timesheet data. Our Mobile Timekeeping feature enables mobile device time punches, eliminating the need for common usage of certain time tracking equipment such as a hand scanner or pens and paper for handwritten timecards.
As just another of the many ways our business solutions can help your hospitality team stay safer when beginning to resume traditional operations, Mobile Timekeeping supplements Wireless Forms and Intra-Company Messaging to provide a boost to your business's revival. Learn more today about how Actsoft can assist your hotel with increasing the wellbeing of its employees and patrons, while also helping to maximize its profits and resources.
Have any questions on how Actsoft can help you?
About the author : Andrew Forest
Drew Forest is a writer, marketer, and content creator. He enjoys traveling, fantasy football, and watching Tampa Bay sports teams win championships.