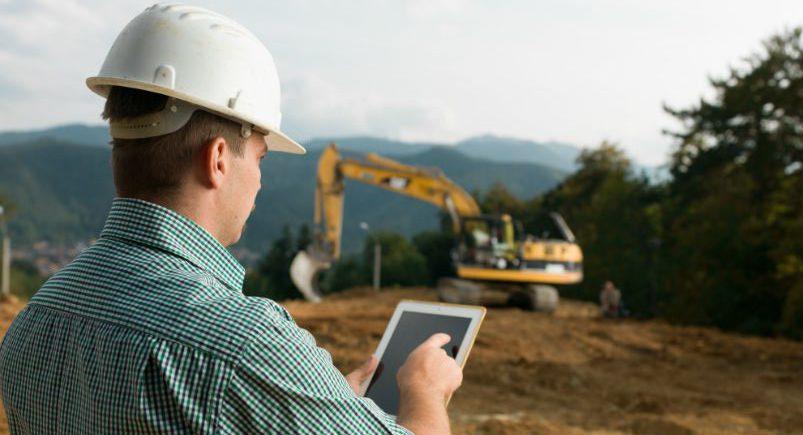 We designed our Employee Safety and Wellness Program (ESWP) to be versatile in terms of applicability to many different kinds of industries. However, one in particular we'll be focusing on this week is the construction vertical. During building projects, whether employees are working from the office or the actual construction site, it's imperative to maintain a healthy and productive team in order to continue meeting timelines either on or ahead of schedule. Here are just three form types from our software solution's ESWP that can allow your construction team to get its tasks done more efficiently by keeping staff wellbeing more intact.
Employee Wellness Check Form
Allowing unscreened construction workers back onsite can pose health risks to the public and the rest of your workforce if proper protocols aren't being followed, even in an outdoor setting. Using the ESWP's employee wellness check form, your staff can electronically record any potential illness symptoms they're feeling in near real-time, as well as whether or not they think they've been in contact with someone recently who may have been sick. Based on the answers a worker provides, this digital document type will tell that individual whether they're cleared to return to the construction site, work remotely, or if they must use a sick day.
Contact Tracing Form
In addition to requiring your building team members to fill out daily wellness check forms, our ESWP provides contact tracing documents, helping you gain another even more detailed method of keeping your workforce healthy. For scheduling in-person meetings, especially indoors, it's important to have disclosed a detailed understanding of who both parties have been in contact with. This helps to prevent illness spread, particularly amongst asymptomatic employees who still might be contagious, based off of who they've recently been around.
Time-Management Form
Once you've effectively screened each employee for contagions, you can maintain even more productivity in your construction workforce with our ESWP's time-management document. Workers at your construction sites can outline the tasks they're working on, as well as how much time was spent on each one from the convenience of a smartphone or tablet. Supervisors who may be quarantined but still able to work remotely can then review the submitted time-management forms to help ensure project timelines are right on track, while simultaneously keeping the rest of the team healthy by self-isolating.
Oursoftware's Employee Safety and Wellness Program was built to help your business thrive, even in uncertain times like these. Using these three form types from our all-in-one solution, continue keeping operations smooth both now and into the future for your construction company.
Have any questions on how Actsoft can help you?
About the author : Andrew Forest
Drew Forest is a writer, marketer, and content creator. He enjoys traveling, fantasy football, and watching Tampa Bay sports teams win championships.