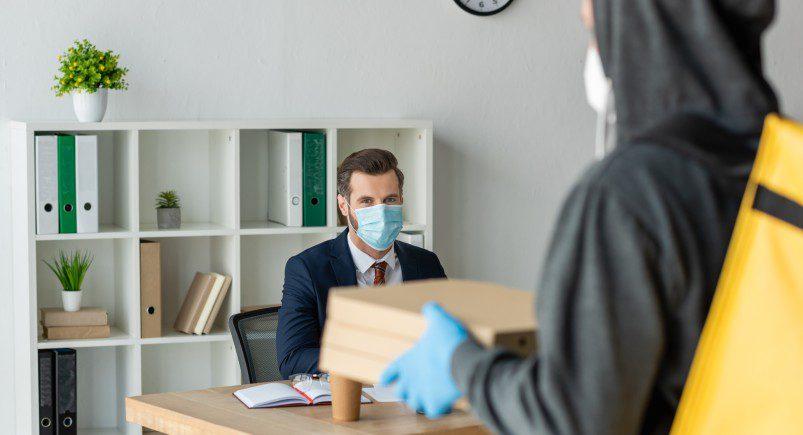 When we sit behind the wheel of our vehicle each day—whether it's a personal or a fleet vehicle—we tend not to think much about its health. We just take for granted that everything is running fine, turn the key, and head out.
But if you've ever experienced something as traumatic as a tire blowout, your perspective changes. As you sit on the side of the street, waiting for roadside assistance to come and assess the damage—both to your vehicle and your wallet—you start to question things. Was the tire pressure too low? Was it too high? Was there a defect with the tire? Was there something I could have done differently to prevent this from happening?
Moving forward, you're far more likely to be more vigilant about the condition of your vehicle, specifically the tires. You aren't going to want to deal with another blowout down the road.
Similarly, it's important that businesses not just be aware of the risks of continuing with on-site operations, but to maintain vigilance when it comes to helping prevent the spread of COVID-19 to both employees and customers. Since April, it's been long predicted that a wave of lawsuits would arise, particularly when it came to businesses implementing adequate preventative measures for workers. So, as a business owner, you have to plan to steer clear of a different sort of "blowout," so to speak.
To help companies avoid potentially facing an uphill battle while keeping as many people safe as possible, we developed our Employee Safety and Wellness Program. With this program, you're given access to a slew of pre-fabricated Wireless Forms designed to help keep your team, and the people they interact with, safer.
Included in the program, our Return to Work Screening form lets you gather pertinent information about your employees' current health to monitor for red flags that may indicate COVID-19 infection. The Persons Under Investigation form monitors those that were in contact with an infected or potentially infected person, helping determine whether they should be tested and when it's safe for them to return to work. The Contactless Delivery Verification form gives drivers the ability to maintain a record of all touchless deliveries with photo capture, and it also lets them alert customers via email when deliveries are made. The Contact Tracing form is a way for you to monitor employee interactions, both amongst themselves and with customers; in the event someone tests positive, it's easy to issue alerts to all they were in contact with. And the Personal Protective Equipment Inventory Tracking and Checkout form lets you maintain an accurate status of your current PPE supply and how much longer it will last before you need to restock.
There are even more forms included in our Employee Safety and Wellness Program and implementing their use with other preventative measures you're taking will help to keep your business running as smoothly as possible. Just like quickly checking the condition of your vehicle's tires, implementing the use of these forms is a small but effective step in your business's day-to-day that can help in preventing an unnecessary blowout.
Have any questions on how Actsoft can help you?
About the author : Joshua Pramis
Joshua Pramis is a writer and editor with an affinity for all things travel, tech, and food. His work has appeared on Travel + Leisure, Conde Nast Traveler, Digital Trends, and the Daily Meal, among other outlets. When he's not at home canoodling with his cats (which is typical), you'll find him running races, exploring new locales, and trying out different food venues in St Petersburg, Florida.