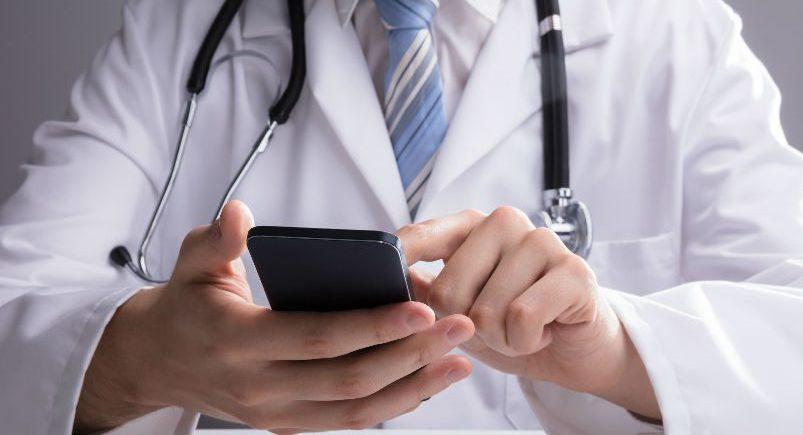 Perhaps no industry is relied on more now than the healthcare industry, due to the effects of the ongoing pandemic. Every day, doctors and nurses take on heightened threats to their own personal health in order to bravely serve those who have fallen ill. While it's impossible to completely eliminate the chances of illness contraction, particularly in higher-risk areas like hospitals or doctor's offices, our solutions provide medical organizations with extra tools to help them keep their employees safer while caring for sick individuals.
A version of our premier application that supports compliance with HIPAA regulations has a built-in set of digital form templates through its Employee Safety and Wellness Program (ESWP). Each of these are designed to help you take extra steps to prevent infections from infiltrating your workforce, while keeping sensitive patient data locked down at the same time. The following digital form types within our ESWP assist healthcare organizations in keeping their staff members safer, more secure, and more efficient during day-to-day work.
CDC COVID-19 Patient Reporting Form
This form type allows you to digitally record patient information, including current symptoms that are being experienced and any treatments that were previously administered. Patient reporting helps your team understand the full scope of what a patient is going through, so that they can take extra precautions during further treatment, if necessary.
CDC Specimens of Human Origins Form
The CDC Specimens of Human Origins form lets your team digitally record lab-test information from infected patients. With our secure application's additional security protocols in place, as well as end-to-end encryption, any test results can be stored and processed in a highly safeguarded environment.
Cleaning and Personal Hygiene Inspection Form
Before and after seeing multiple patients in a single day, it's crucial for your staff to individually fill out documents that verify a checklist of completed personal hygiene tasks, in order to further protect the health of themselves and their coworkers. Plus, with our form types all designed to be completed electronically from within our solution's mobile device app, these sanitation forms help reduce illness spread even more by eliminating manual paperwork handoffs from one employee to the next.
COVID-19 Screening Form (For Customers/Visitors)
Pre-screen all customers and visitors for potential COVID-19 symptoms using this document type. If a visitor of a patient is experiencing any sort of symptoms related to COVID-19, our app will report these to the doctor who screened them, which can further prevent illness spread amongst the workplace.
Serve more patients while keeping everyone safer by using our secure application's Employee Safety and Wellness Program to quickly but thoroughly vet visitors and your employees for illness symptoms. Our solution gives healthcare organizations an all-in-one, highly secure application to manage their teams throughout the remainder of the pandemic and beyond.
Have any questions on how Actsoft can help you?
About the author : Andrew Forest
Drew Forest is a writer, marketer, and content creator. He enjoys traveling, fantasy football, and watching Tampa Bay sports teams win championships.