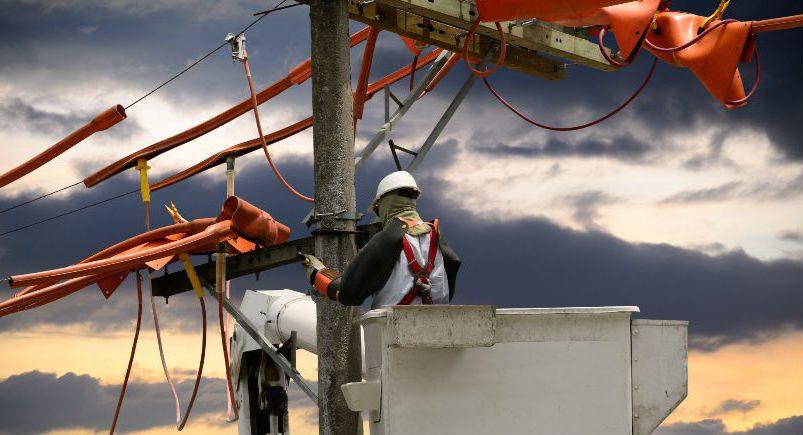 As one of the most essential industries using mobile employees for a good portion of their workforces, companies in the electrical vertical need solutions to ensure safety, efficiency, and compliance while their staff are at job sites away from the office. Here are just a few ways Actsoft provides an all-in-one answer for the difficulties electrical companies routinely face during their day-to-day operations.
Enhance safety
Whether inside a building or even working on a power line fix, repairing electrical failures can pose potential dangers; use our software's GPS Tracking tool to know exactly where your electricians are in near real-time, allowing you to respond quicker in the event of an emergency. Plus, have your workers document safety protocols with our solution's Wireless Forms feature to better ensure that proper safety measures are being followed and are in line with regulations.
Boost productivity
Actsoft solutions also help your workforce of electricians stay more productive through greater accountability and additional time given back to complete more work. The tandem of our GPS Tracking and Timekeeping features allows you to have your electricians clock in and out directly from a mobile device, while also letting you keep tabs on their locations once they're on the clock. By eliminating the need to come all the way to the office just to clock in, each of your electricians can visit more customers per day and drive more revenue for your business.
Reduce operational costs
Ensuring that your mobile workforce is keeping its expenses in check is made easier with our all-in-one solution. With digital tools to help you communicate faster from the office to the field, reduce harmful or costly driving behaviors by employees using company vehicles, and decrease company paperwork expenses, we can help your business save even more on its bottom line.
Our software is designed to help businesses in the electrical industry enhance and modernize their operations, with multiple features in a single solution all working to give them more knowledge about their company's performance. Actsoft continues raising the bar in workforce management, providing electrical companies with everything they need to reduce any barriers to true efficiency.
Have any questions on how Actsoft can help you?
About the author : Andrew Forest
Drew Forest is a writer, marketer, and content creator. He enjoys traveling, fantasy football, and watching Tampa Bay sports teams win championships.