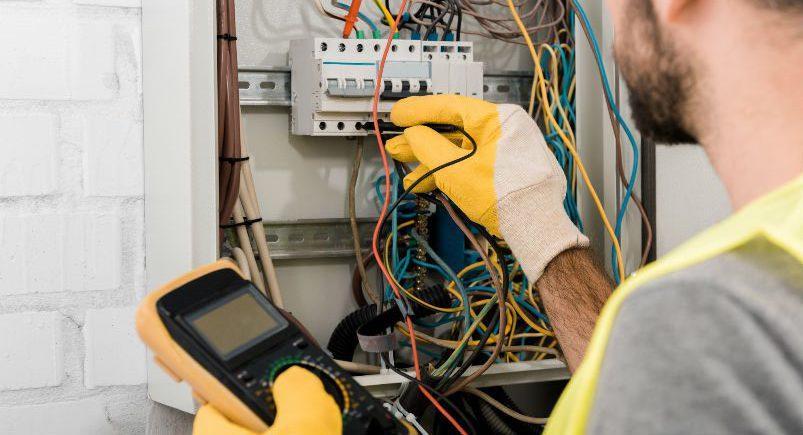 One of the many examples of our software providing effective solutions for certain verticals lies in its unique benefits to businesses in the electrical industry. Today's post will primarily focus on the issues an electrical company was dealing with in terms of truly efficient workforce management and, in response, how Encore, our premier application, was able to help it.
The Problems
A local electrical company was struggling with ways to monitor its mobile workforce, keep costs low, and get data from the field back as fast as possible. With a growing demand in the energy sector, it also needed a way to streamline its operations and be supported by a solution that allowed it to take on more business per day.
Its daily mobile operations consisted of electricians in the field repairing wiring problems and performing cabling installations at both residential and commercial locations. Routinely, the company's paper documents (such as time cards, work orders, install/repair pricing, and electric diagnostic sheets) were also costing it too much money to process and simply weren't dynamic enough.
All of these inefficiencies were causing problems in the electrical company's business operations. Knowing it needed to find a solution quick, its team discovered Encore, Actsoft's all-in-one mobile management solution.
The Solution
Encore began providing a fast return on investment to the electrical company's bottom line with its GPS Tracking, Job Dispatching, Wireless Forms, and Timekeeping features. As dealing with electricity can be dangerous, the business was able to have greater peace of mind and the ability to respond quicker in the case of an emergency by tracking employee locations during working hours. This also helped it improve accountability and ensure that its electricians were at the correct job sites every time, as well as reroute its closest available electricians to a new location with Dispatching integration.
Wireless Forms enabled dynamic information capture with tools for photo, audio, and signature documentation, allowing it to save money, speed up data reception, and make digital copies of all its paper forms. Timekeeping also gave additional productivity to the electrical company's mobile team by letting their electricians begin workdays quicker via mobile time-punches.
In conclusion, Encore completely revolutionized the electrical company's traditional outdated processes and provided it with continuous workforce insight, resulting in greater savings. It's now able to take on more jobs and blaze a trail into the future of its industry with a modern, digital solution that truly supports its operations.
Have any questions on how Actsoft can help you?
About the author : Andrew Forest
Drew Forest is a writer, marketer, and content creator. He enjoys traveling, fantasy football, and watching Tampa Bay sports teams win championships.