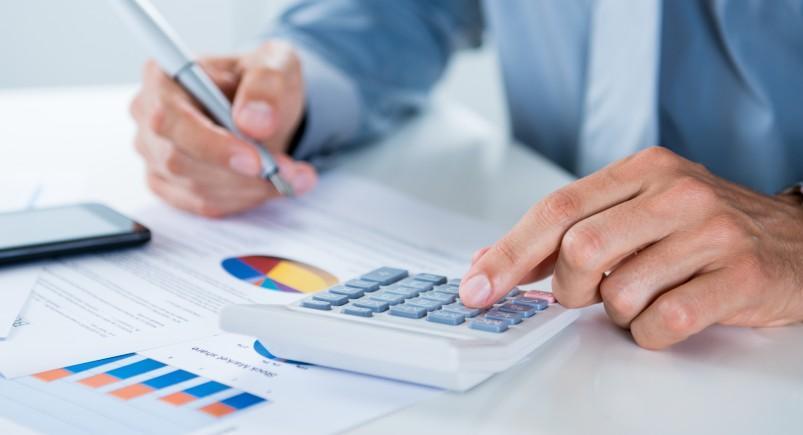 Everyone that goes into business does so with a different set of objectives and goals. However, at the end of the day, most have one thing in common: generating as much revenue as possible. But, if you're not careful, a couple of seemingly innocent mistakes could be damaging your bottom line. Following these tips will help keep your business on track, with profits exactly where you want them: on the rise.
You aren't keeping accurate records.
Do you have the time and wherewithal to maintain accurate, up-to-date bookkeeping records? As a business owner, chances are you don't. Your accounting books need to be updated the moment cash comes in and (more importantly) goes out. The last thing you want is to incorrectly believe you're in a position to spend more than you can, resulting in a negative cash flow. You'd be remiss not to have a dedicated numbers person on your team — someone who lives and breathes for this sort of thing — so your records are always current and regular audits can be conducted.
You're blending business with pleasure.
You might be new to the business world and starting with a smaller, scaled-down endeavor, but even if you're just a team of one, make sure to keep your business and personal lives separate. Specifically, we're talking about your bank account. This may seem like an obvious tip, but for many, it's not. Just know: It's far too easy for personal and business finances to become jumbled.
You're undervaluing yourself.
Just because you're new to the market, it doesn't mean you have to lowball the cost of your product. Yes, it might entice a lot of people to flock to your company and make purchases, but if you're not pricing things right, a plethora of sales could still mean you're just barely seeing a profit. (Or, worse, you might just be breaking even.) Study the market. Find out what the competition is charging. Compare it to what customers are willing to pay. Then, find a sweet spot that will both bring sales and turn a profit.
You let your business stagnate.
Don't grow complacent once you're up and running. You might have launched a successful product to the market, but to stay relevant, you're going to have to continually invest back into your company to grow and modify it according to market needs and wants. It's just as the old saying goes: You have to spend money to make money.
People can't find you.
Word of mouth and email marketing are both great ways to seek out new customers. But, they're both labor-intensive. One easy way to help bring in customers? Simply have an online presence. At a minimum, you need a website. Consider also creating a handful of social media profiles for even more exposure. This gives customers an easy way to find you and see what your company is all about, with very little effort on your part. Neglecting to establish an online presence is akin to throwing away a slew of potential sales.
You aren't effectively monitoring your team.
Of course, there's a certain level of trust intrinsic with hiring people; you wouldn't bring them on board if you didn't have faith they could do the job. But, some people like to push the limits of what they can get away with, so you also have to take measures to protect yourself. Implementing a workforce-monitoring solution gives you insight into your team's activities, even when you aren't around. For example, when you combine Wireless Forms (which you could customize to record time spent on individual projects) and Timekeeping (which uses GPS-stamping to ensure that your workers are where they should be while on the clock), you can improve accountability and mitigate unnecessary overtime billing.
As we said earlier, every business has its own unique set of goals and objectives. Our main purpose to provide an affordable, easy-to-implement solution that enables other businesses to refine their processes and boost profits. Let's work together to bring your business to the level it deserves to be at.
Have any questions on how Actsoft can help you?
About the author : Joshua Pramis
Joshua Pramis is a writer and editor with an affinity for all things travel, tech, and food. His work has appeared on Travel + Leisure, Conde Nast Traveler, Digital Trends, and the Daily Meal, among other outlets. When he's not at home canoodling with his cats (which is typical), you'll find him running races, exploring new locales, and trying out different food venues in St Petersburg, Florida.