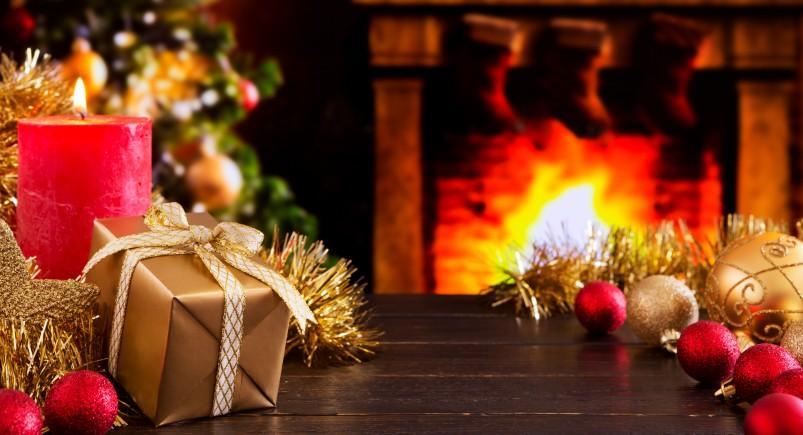 It's fairly safe to say that not one bit of our everyday life hasn't been touched, in one way or another, by the effects of the COVID-19 pandemic. Though we can finally start to see a glimmer of light as we approach the end of this (very) long tunnel, we've still a little way to go, and that includes getting through this holiday season. In years past, companies all over would be hosting big year-end shindigs, combined celebrations of the holidays and another successful year. But, just because there's a pause on lavish, in-person parties doesn't mean you can't still do something.
Virtual Gift Exchange
It's a little late in the year for this one, but hey, what is time in 2020, right? Being remote doesn't mean you have to put a stop to festive gift exchanges. You can still do this from home! Sites like Elfster make it easier than ever to orchestrate a Secret Santa gift swap; just input the names and email addresses of everyone participating and the software randomly chooses who everyone has to shop for. There's even an option to build a virtual wishlist, leaving a whole lot less guesswork for everyone. Then, all you have to do is ship the gifts to each other and schedule a Zoom call to watch as everyone opens up.
Digital Happy Hour
Close up shop early one day and invite everyone to participate in happy hour with a modern twist! Yes, we all have developed a bit of a love/hate relationship with video chatting. But, when it's hanging out with a frosty beverage and chatting with your colleagues, just about everyone will welcome an early end to their workday for a chance to simply unwind.
Dine Out … From Home
Restaurants may be open, but it's still not a good time to plan a big outing with a lot of people from different households. Plus, not everyone is keen on the idea of dining out right now. However, you can still support a local restaurant and treat your team to an over-the-top holiday meal. Instead, let everyone choose an entrée and dessert (it is the holidays, after all) from the menu of a restaurant of your choice and arrange to have the meals delivered to everyone's home.
Ugly Sweater Contest
Who doesn't love a festively ugly holiday sweater? The more bells and baubles, the worse they are and yet, that also somehow makes them even better. Invite your team to don their best ugly sweater — bonus points if they design their own — and let everyone vote on their favorites. You can do this on a video call or simply have people submit photos. The winners can receive a gift card, a free meal, or even a bonus PTO day!
Organize a Fundraiser
This year has proven to be a truly difficult year for many people, so perhaps this can be an opportunity to nix the party idea altogether and instead raise money for a charitable cause. Food banks are especially in need this year, with most seeing longer-than-ever lines and demands they aren't always able to meet. If there's one thing this year has taught us, it's to count our good fortunes and come together to help those that aren't as fortunate.
No matter how you choose to celebrate this year, remember that it's the spirit of the season that is most important. Things may not look the same as they did last year, but we'll see this through and while continuing to look forward to a return to normalcy. Happy holidays!
Have any questions on how Actsoft can help you?
About the author : Joshua Pramis
Joshua Pramis is a writer and editor with an affinity for all things travel, tech, and food. His work has appeared on Travel + Leisure, Conde Nast Traveler, Digital Trends, and the Daily Meal, among other outlets. When he's not at home canoodling with his cats (which is typical), you'll find him running races, exploring new locales, and trying out different food venues in St Petersburg, Florida.