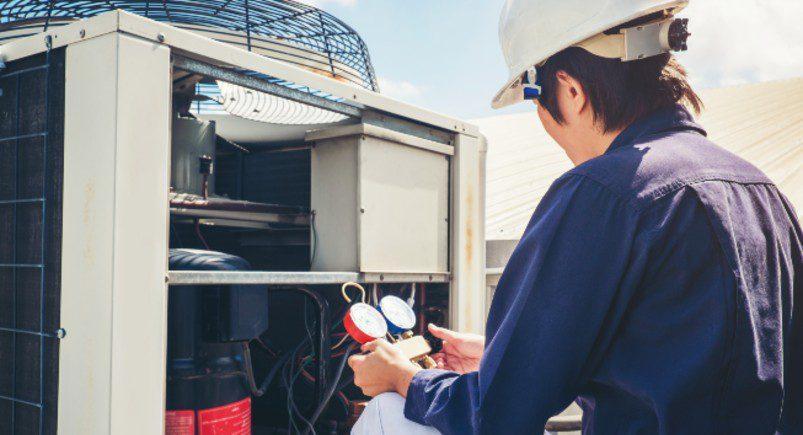 As another industry that relies heavily on mobile workforces to get the job done, businesses in the HVAC industry can benefit immensely from workforce management solutions like the ones we at Actsoft offer. Our software helps HVAC companies gain and retain more business with tools for curbing paperwork use, giving their techs more time in the field to work, digital scheduling, and tracking company property.
Replacing Paper Processes
Types of paperwork HVAC companies regularly have to process can be digitized and completed electronically with our solutions, saving time and reducing costs from slow, inefficient data reception. Our application can help your HVAC company easily create dynamic digital versions of common HVAC documents, like:
Commercial Invoices
Maintenance Checklists
Diagnostics Sheets
Equipment Certifications
Work Orders
Evaporator Coil Measurements
Commercial Service Quotes
Timekeeping Reduces Wasted Time Spent in the Office
Empower your technicians to perform more installations and air conditioning fixes for customers daily with a solution that allows them to register time-punches from mobile devices. Reducing trips to the office just to clock in and out can provide your service techs with additional time to serve more customers on a daily basis, through our end-to-end platform's solution for truly mobile timekeeping.
Job Dispatching and Dispatching Scheduler
For new customer requests that come in, use Job Dispatching to reroute the nearest available tech in the field to certain locations by seeing GPS positions of your employees during working hours. This boosts productivity through reduced downtime and helps your HVAC technicians service more units daily, driving more revenue for your business. Plus, Dispatching Scheduler allows you to digitally plan out your employees' daily customer visits in advance and identify any gaps accordingly.
Tracking Work Vehicles and Equipment
The company vehicles and equipment HVAC companies like yours rely on daily to perform work can be monitored 24/7 with our software's GPS Tracking feature, helping to prevent loss. In addition to greater security, you can also see reports on how your HVAC technicians are operating the vehicles in your fleet, as well as if a vehicle is idle for too long. Reduced idling helps your business better optimize its fuel costs.
Our solutions are built to help HVAC companies take on more business daily, as well as make it faster and cheaper for them to perform the processes they already have in place. Learn more today with a free demo on how our all-in-one platform can provide additional benefits to your HVAC company.
Have any questions on how Actsoft can help you?
About the author : Andrew Forest
Drew Forest is a writer, marketer, and content creator. He enjoys traveling, fantasy football, and watching Tampa Bay sports teams win championships.