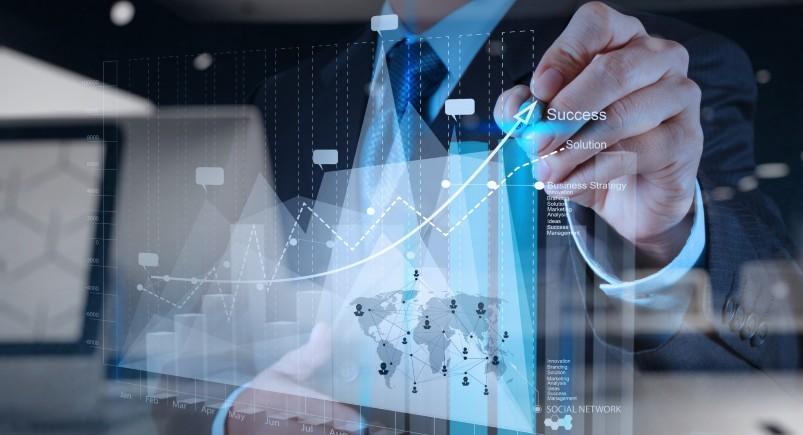 How are those New Year's resolutions going? Making major life changes always come with hurdles. It takes an extreme amount of discipline and an ever-present sense of awareness to keep yourself honest and committed. It's not uncommon for people to start to slip after the first month but for those who persist in achieving and maintaining their goals, there's little that matches that feeling.
As a business owner, one of your resolutions — whether it's official or not — is almost surely growing your customer base and boosting revenue. Fortunately for you, this is one resolution that is easier to commit to … with a little help.
When you implement our solution, our workforce management solution, into your day-to-day operations, you allow us to take on the heavy lifting for you. With myriad features designed to increase your output while decreasing the time you have to spend on minutiae, our software makes reaching your 2021 goals both realistic and manageable.
Use Job Dispatching to eliminate the guesswork (or investigating) that comes with assigning new work orders to the most appropriate person; instead, make quick and smart decisions based on everyone's availability and proximity to the job site. When paired with our Dispatching Scheduler, work-order efficiency is optimized further, giving you a bird's-eye view of every worker's schedule and their statuses on each job. If, for example, one job is taking longer than expected, you can quickly redistribute work to others to help stay on track.
When actually at job sites, our Wireless Forms feature speeds up the data-collection process. Rather than fumble with stacks of paper forms, our digital versions are all accessed via your workers' mobile devices. Decision logic skips over any unnecessary fields based on previous answers; and photo, audio, and signature capture help paint a more complete picture. Forms are instantly delivered to the back office, further expediting processing time.
And abandoning paper timesheets and switching to our digital Mobile Timekeeping not only gives you a more accurate and truthful accounting of your team's time (thanks in part to the GPS-stamping of each punch), it also lets everyone take on more jobs by removing the need to stop by the office at the start and end of each day, just to punch a clock or drop off a timesheet.
Of course, this is just the tip of the iceberg. As you continue moving forward with a strong start to a successful new year, we'd love the opportunity to show you just how we can work for your company, helping you stay on track to reach your goals and beyond.
Have any questions on how Actsoft can help you?
About the author : Joshua Pramis
Joshua Pramis is a writer and editor with an affinity for all things travel, tech, and food. His work has appeared on Travel + Leisure, Conde Nast Traveler, Digital Trends, and the Daily Meal, among other outlets. When he's not at home canoodling with his cats (which is typical), you'll find him running races, exploring new locales, and trying out different food venues in St Petersburg, Florida.