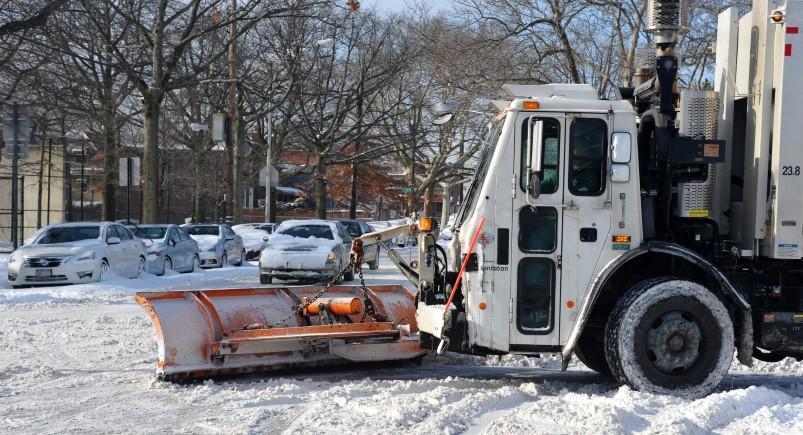 When Punxsutawney Phil saw his shadow a couple of weeks back, predicting we'd have to endure several more weeks of winter weather, the "news" was taken with a grain of salt since, well, a rodent's silhouette is hardly a scientific measurement of anything. But, as fate would have it, across the country, residents have been experiencing harsher-than-normal conditions, with extreme temperature drops and snowfall that brought whole communities to a standstill.
If you're part of an emergency response team and are faced with unprecedented conditions that require immediate attention, you must have measures in place to help your team execute an effective strategy for assisting as many people in as short a time frame as possible.
Our secure Intra-Company Messaging feature gives administrators the ability to send urgent notes to every one of their workers at the same time. So, in the case of emergency responders, they can be kept abreast of changing information, helping to keep them safer while enabling them to better manage the situations they're faced with.
Additionally, our Job Dispatching feature empowers administrators to determine the best workers to address each issue as they arise, based not only on availability but also on proximity. During an emergency, time is of the utmost importance, and you need to ensure that each new assignment is going to the person that can help rectify the issue as quickly as possible.
Dispatching Scheduler, a companion to the Job Dispatching feature, makes it easy to quickly reassign any existing work order if, say, one job is taking longer than expected. Using a simple drag-and-drop method, workers are immediately notified of any changes and your organization will have a better chance of being able to attend to every customer's needs on the same day, something that's especially important during mission-critical scenarios.
And, while collecting pertinent information at job sites and making a record of all maintenance performed, using our Wireless Forms feature truly speeds up the entire process. Your team can spend less time filling out the forms and more time addressing customers' needs. Photo documentation helps to paint a clearer picture of the situation both before and after services rendered. Plus, having a never-ending supply of digital documents at their disposal via mobile devices means your team can just keep moving from one job to the next without the need to replenish their supply at the office, taking away precious time that could otherwise be spent helping.
Whether it's an unforeseen onslaught of harsh winter weather or some other unexpected storm, extreme conditions can create a slew of emergency situations. However, with the right tools at your disposal, you are better equipped to help more people and, ultimately, keep them safer.
Have any questions on how Actsoft can help you?
About the author : Joshua Pramis
Joshua Pramis is a writer and editor with an affinity for all things travel, tech, and food. His work has appeared on Travel + Leisure, Conde Nast Traveler, Digital Trends, and the Daily Meal, among other outlets. When he's not at home canoodling with his cats (which is typical), you'll find him running races, exploring new locales, and trying out different food venues in St Petersburg, Florida.