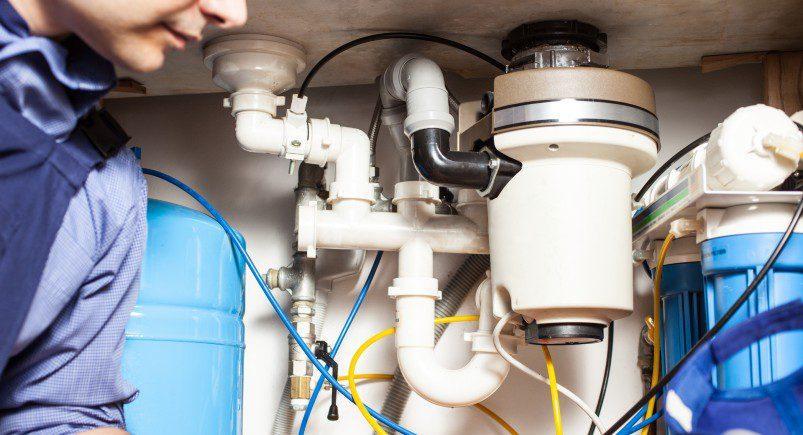 Plumbing companies need tools to help them maximize their plumbers' daily output. Our digital platform can fill this necessity by providing a solution for efficient, on-the-spot dispatching. Allow your plumbing company to become more versatile, cost-effective, and readily equipped to serve customers quickly (especially as new work orders come in) with the power of our end-to-end platform's dispatching capabilities.
Reassign work based on a number of factors
Skill level, proximity to a new customer location, and specialization are just three of the ways you can use our solution's Job Dispatching feature to reassign your plumbers on the fly and more efficiently serve your client base. If a certain kind of task requires a master plumber to complete, easily reroute an available one from the field directly. Plus, if you need a pipefitter or steamfitter for a particular job, assign one based on current work status to help ensure new customers are assisted fast and drive more revenue daily for your company.
Dispatching Scheduler
This particular feature of Job Dispatching provides a way for you to assign plumbers to customer locations in advance using a drag-and-drop, color-coded interface. The benefits of this include allowing you to see where there's availability for you to fit more jobs into your plumbers' schedules, as well as giving more reliable service by providing customers with truly accurate times for when they can expect service.
Client Custom Fields and Job Dispatching
Attach instructions for frequented job sites directly to a digital work order with the tandem of Client Custom Fields and Job Dispatching. This allows you to save time and opens up the ability to send different plumbers to a job location (getting them up to speed quickly), since they're all provided the same knowledge when accessing a digital work order from within our platform.
Job Dispatching is an invaluable tool that can help plumbing companies like yours increase their accessibility to both new business and existing customers alike through faster service. It allows you to reroute available staff to new locations and efficiently plan out your plumbers' workdays in advance, allowing you to maximize their daily time on the clock and enhance overall productivity.
Have any questions on how Actsoft can help you?
About the author : Andrew Forest
Drew Forest is a writer, marketer, and content creator. He enjoys traveling, fantasy football, and watching Tampa Bay sports teams win championships.