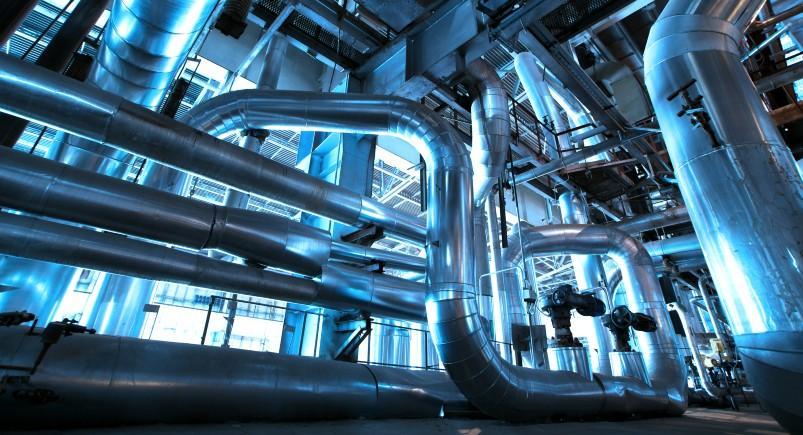 Keeping up with the latest trends and innovations is a huge part of operating a successful business. As the needs of your customers — both current and potential — evolve, so must you. It's not practical or profitable to run with the attitude, "If it ain't broke, don't fix it," because technology today doesn't necessarily seek to fix what's broken, but to introduce improvements that make life a whole lot easier. And people are eager to adopt anything that simplifies everyday life. Not even the plumbing industry can escape from the inevitable embrace of a plugged-in world. Here, some of the trends that you should not only be aware of but should also be incorporating into your business model.
Your digital presence is going to be more popular than ever.
Whether or not you want it to happen, your company is going to be affected by people's abilities to connect effectively and instantly. Even if you try to opt out of it yourself, the outside world isn't going to slow down, and your customers may start to regard your outdated sensibilities as a negative. Here are two important things you'll need to do to keep up with the digital age.
Modernize your website. You might have a website, but have you optimized it for search engine optimization (SEO)? This means maximizing keyword use throughout your site to deliver the best search results for potential customers. With an updated SEO strategy, more people will be able to find you in an endless sea of options. Also, once people get there, is your site optimized for whatever device they're using? The experience of navigating a website is different depending on the way a person is viewing it, so now is a good time to consider upgrading to a responsive website. This way, you don't risk losing on customers simply because they're using their smartphones and your website looks clunky and uninviting.
Take control of your online image. Outside of your website, do you have any online visibility? Have you established your business on social media using outlets like Facebook, LinkedIn, Yelp, and Google My Business? More often than not, these are the places people turn to when deciding on new companies to do business with. Why? Because they can read real reviews from real people. Of course, you have to take the good with the bad, here; but that just means when customers review your services publicly, whether they're positive or negative, you must respond expeditiously. The comments are going to happen whether or not you choose to engage. But you have the power to control your brand's image, show that you care about your customers' satisfaction, and showcase your position as an authority in plumbing.
Aging pipes are becoming a growing concern.
The average home in the U.S. is fitted with pipes that are nearly 50 years old. (And in some older towns or cities, they may be more than double that!) There's industry-wide awareness of this issue and the costly undertaking needed to slowly rectify the situation, but in the meantime, be prepared for mission-critical calls from customers as they find themselves faced with results of aged pipes that can range from simple leaks to damaging bursts. Make sure you have both a plan and the proper tools to assist. It helps if you can introduce a solution to bring them a sorely needed upgrade to prevent issues like this in the future.
Conversely, smart pipes are becoming a thing.
On the complete opposite end of the spectrum, technologically forward pipework is making its way into homes. We're talking about everything from leak detection to voice-activated faucets (yes, really) to Wi-Fi-connected water purification systems. The smart home trend is slowly making its way into every nook and cranny of everyday life. Have you kept up with the latest series of innovations? If a new client needed service on a fully upgraded smart home, would you be able to assist them? If not, you're missing on the potential to become the go-to authority for digital plumbing service, since this particular trend is still in its relative infancy.
Solar technology is going to continue to increase.
At first glance, you may not think this will affect the plumbing industry, but remember: Solar power can also be used in tandem with water heaters. As customers continue looking for ways to reduce both their monthly expenses and carbon footprint, you can expect these to begin taking flight and, just like any new piece of equipment, they're going to need assistance installing it. Add this to your repertoire and, as solar heaters hit more people's homes, you'll more likely to get those word-of-mouth referrals to lead the charge.
With every innovation is a new chance to adapt and grow, elevating your company to another level. Change in the field is inevitable; your willingness to embrace it can be what makes or breaks your ability to succeed.
Have any questions on how Actsoft can help you?
About the author : Joshua Pramis
Joshua Pramis is a writer and editor with an affinity for all things travel, tech, and food. His work has appeared on Travel + Leisure, Conde Nast Traveler, Digital Trends, and the Daily Meal, among other outlets. When he's not at home canoodling with his cats (which is typical), you'll find him running races, exploring new locales, and trying out different food venues in St Petersburg, Florida.