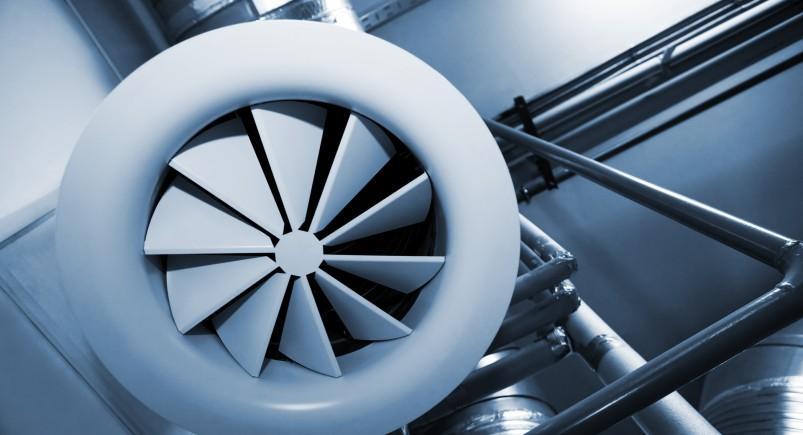 Have you been diligently keeping up with the latest and greatest trends that are reshaping the HVAC industry? As a business owner, keeping up with new technologies — many of which are emerging as a direct response to increasing consumer awareness and demand — to stay ahead of the curve. Today's consumers have more knowledge at their fingertips and they know what they want, making it your job to keep up with them. Here, three trends that are exciting us most in the HVAC world.
Indoor air quality is more important than ever.
It should come as no surprise that, after more than a year of dealing with the effects of a global pandemic caused by an airborne illness, consumers are more concerned with air quality than ever. This is going to be especially important in offices, where workers in tight quarters now have a heightened awareness of the benefits of filtered air. But it will also carry on into the home as consumers seek to keep outside pollutants to a minimum to protect their families. While both commercial and residential customers may have had filtration systems in place prior, now they're more likely to begin seeking out systems that use UV light to kill viruses, technology that previously catered primarily to healthcare facilities, like hospitals.
Consumers want carbon footprint–reducing solutions.
In the age of ultra-aware consumers that are well-versed in the havoc excessive energy use is wreaking on the environment, it's only natural that the demand for eco-friendly solutions is on the rise. Do you know what the biggest guzzler of energy in the country is? You guessed it: HVAC. It accounts for more than fifty percent of all energy consumption in the United States. Businesses like yours are perfectly poised to introduce the types of technology that can drastically reduce consumers' use and spending. Here are just a few of the solutions you should be looking out for:
Ductless Heating and Cooling Pumps: This technology provides an easy-to-install heating and cooling system to spaces without a central system already in place, connecting indoor units to a singular outdoor unit via small refrigerant lines rather than ducts. This can drop energy consumption by 30–60 percent.
Geothermal Heat Pumps: This harnesses the earth's warmth to heat spaces and even water. During warmer months, the pumps work in reverse, drawing warm air out of homes to provide sustainable cooling.
Dual Fuel Heat Pumps: This one makes use of alternating sources to heat spaces based on the current environment. When temperatures are above 35 degrees, the pump uses electricity to heat the air. When temperatures dip below 35 degrees and far more effort is needed to warm things up, the gas-powered furnace is engaged to provide a more energy-efficient alternative.
Connected devices will continue to gain traction.
Though consumers are super eco-conscious nowadays, they still don't necessarily want to come home to an ice cave or sweatbox at the end of the day. Rather than choosing between sacrificing their comfort or just leaving their heat/air on blast all day long, smart devices empower people to control their home's temperature no matter where they are, including setting up times to automatically kick systems on and maximize comfort while home without wasting energy when away. These have been gaining traction for years now, but we expect their popularity to increase exponentially. In addition to the environmental benefits, these devices also lower costs by an average of 23 percent each year.
It's more important than ever to remain aware of the biggest trends in your industry. Doing so keeps your business relevant and gives you a desirable edge over the competition. Are you properly positioned to be an industry leader amid all this change?
Have any questions on how Actsoft can help you?
About the author : Joshua Pramis
Joshua Pramis is a writer and editor with an affinity for all things travel, tech, and food. His work has appeared on Travel + Leisure, Conde Nast Traveler, Digital Trends, and the Daily Meal, among other outlets. When he's not at home canoodling with his cats (which is typical), you'll find him running races, exploring new locales, and trying out different food venues in St Petersburg, Florida.