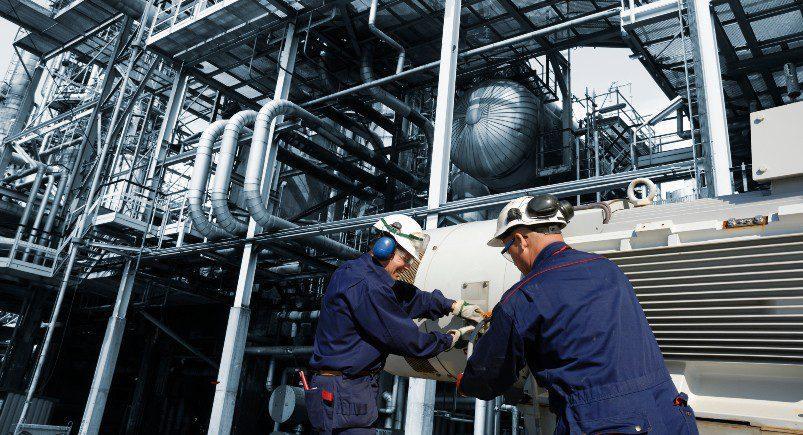 The oil and gas industry is broken up into three different sectors: upstream, midstream, and downstream. Each of these concentrations specializes in a different part of the crude oil harvesting and distribution cycle, oftentimes working in tandem with one another. Here are a few examples of how our end-to-end software provides benefits to each one.
Upstream Sector
In the upstream sector, our solution can assist companies during both the exploration and drilling phases of production. Mobile Timekeeping allows field employees to clock in and out remotely, without the need to drive to the office first to do so, helping them reach the oil field or exploration zone quicker.
Platform inspections, safety checklists, and other types of documents upstream businesses typically use can all be digitized too with Wireless Forms, reducing paperwork costs and delays, and GPS Tracking helps supervisors both monitor employee activity in the field and keep their vehicles more secure.
Midstream Sector
For petroleum transportation (whether via pipeline or vehicles), our solution makes it easier for midstream oil and gas companies to perform pipeline maintenance and better monitor the whereabouts of their employees and vehicles. Repairs needed to certain stationary equipment types in the field can be done quicker with a combination of Geofences and Job Dispatching. Administrators can see the locations of their pipeline zones on our solution's live view map and assign their engineers nearly instantly to areas needing maintenance via digital notifications.
Plus, Wireless Forms enables midstream oil and gas companies to reduce liability by documenting proof against false claims more effectively when services are rendered via timestamps and easy photo capture.
Downstream Sector
As one of the more wide-ranging sectors of oil and gas, including everything from refineries to oil change centers and gas stations, the downstream sector can use our all-in-one solution to perform maintenance checks and other types of inspections electronically. In addition to digitally transforming many of their processes, they can also boost output through analytics dashboards that help identify points of inefficiency in their operations.
Our solution is built to help oil and gas companies in the three major sectors each enhance their safety, productivity, and efficiency in different ways. Schedule a demo to learn more about how our solution can do this for your oil and gas company, no matter its concentration.
Have any questions on how Actsoft can help you?
About the author : Andrew Forest
Drew Forest is a writer, marketer, and content creator. He enjoys traveling, fantasy football, and watching Tampa Bay sports teams win championships.