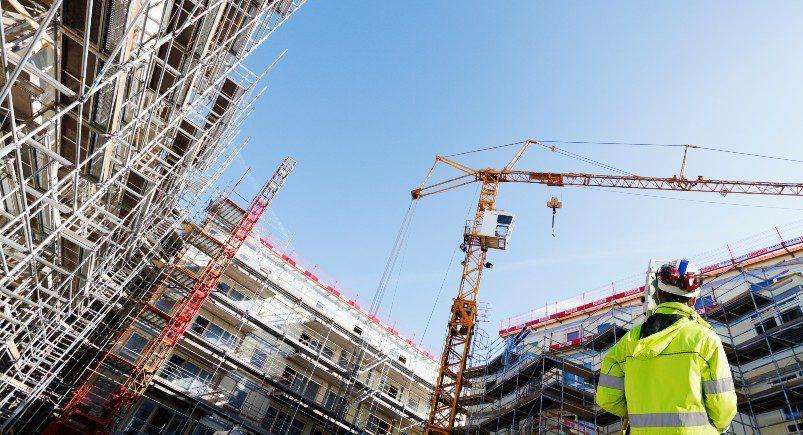 Mobile Workforce Plus helps construction businesses attain both their safety and compliance goals more efficiently through its Wireless Forms feature. By providing a digital means to process all paperwork, Wireless Forms helps your company (whether it deals in residential, commercial, or highway building) gain greater detail, enhanced speed, and more accuracy, ensuring you're able to effectively document the steps you're regularly taking to protect your workforce.
Wireless Forms for Safety
Keep your employees safer at the job-site level with digital safety checklists. Even if your supervisors are away from the construction site temporarily, they can receive electronic safety checklist forms that are completed in the field via mobile devices nearly instantly, allowing them to stay truly informed on the status of things.
When dealing with heavy machinery, it's especially critical that appropriate steps are being taken at your construction sites to mitigate hazards. Electronic safety checklists also enable you to get information surrounding equipment usage quicker so that you know your workers are responsibly using all construction zone materials at the press of a button.
Wireless Forms for Compliance
Compliance with government mandates, such as maintaining OSHA adherence, is another essential part of operations for your construction company, which goes hand in hand with safety. While the health of your employees remains the highest priority, MWP's digital forms also help reduce your potential to incur costly fines that can stem from regulatory infractions.
Being able to show fully documented, verifiable proof of compliance helps you protect your organization from financial liabilities and run a more organized operation. Plus, you can retrieve past submitted documentation at any given moment, so it's easier to review daily processes and confirm that your project managers are doing what's required.
Although hugely important for construction companies, Wireless Forms' applications for safety and compliance are just a small fraction of all the benefits our end-to-end software offers. Schedule a demo today to learn more about our solution's other features and how they can help you increase your organization's bottom-line revenue and overall output.
Have any questions on how Actsoft can help you?
About the author : Andrew Forest
Drew Forest is a writer, marketer, and content creator. He enjoys traveling, fantasy football, and watching Tampa Bay sports teams win championships.