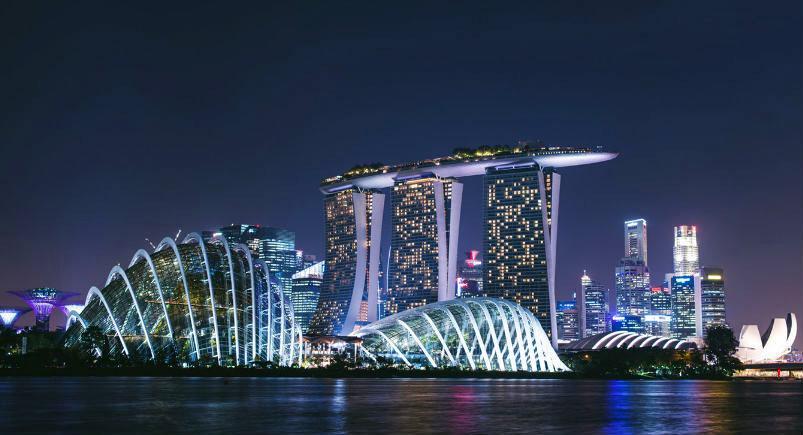 Trade networks across the globe play an instrumental role in the continuous upkeep of the world's economy.
They're the superhighways of international exchange, and the collective spinal cord of global commerce. Every single day, millions of goods travel along these networks to provide populations with vital resources. The port cities serving as funnels for the mass distribution of goods take in these extraordinary amounts of supplies via airplane or boat, and then redirect them to specific locations through effective transport via roads and streets. Without all of these parts of world trade seamlessly coalescing, many of the things we constantly have at our disposal wouldn't be available.
Some of the globe's most prevalent port cities like Sydney, London, Singapore, and Miami also stimulate continued economic growth of the world's economy by having become highly developed in terms of service-providing. The advent of digital banking and the internet have allowed for glistening, futuristic skylines to emerge from the ground up at many of these type of port cities, enabling them to serve as global hubs for information storage as well.
Businesses that frequently operate in port cities and shipping alike can use Actsoft's software to upgrade the potency and efficiency of their daily workflows. Enhanced communication and better teamwork can follow as a result of implementing a smarter answer to fluidize daily operations, and we're here to help your business find that solution.
Form Workflows and GPS Tracking are two features of Mobile Workforce Plus, our flagship solution, that can help facilitate improved communications, greater transparency, and bolstered productivity in workforces, particularly those that operate in transportation. If a shipping company needs to submit an important document back to the office quickly regarding an order, MWP's Form Workflows feature can bring multiple employees into the fold when it comes to completing and submitting the form. This helps the document get completed quicker and with a higher grade of accuracy. Hosted on a digital interface, nearly instant transmissions of the order form between employees keeps operations smooth, and gives back valuable extra time to shipping companies and manufacturers alike.
GPS Tracking keeps company administrators informed of the whereabouts and activities of their mobile employees, including speeds traveled and a variety of different alerts regarding the status of company vehicles. With GPS Tracking on MWP, along with the rest of our solutions' end-to-end capabilities, businesses in transportation and international trade can embrace a new era of simplified but powerful logistics.
Have any questions on how Actsoft can help you?
About the author : Andrew Forest
Drew Forest is a writer, marketer, and content creator. He enjoys traveling, fantasy football, and watching Tampa Bay sports teams win championships.