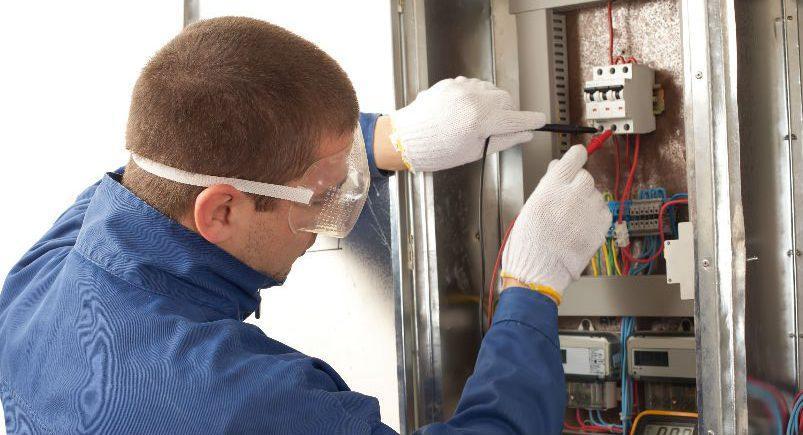 Our premiere business application, Mobile Workforce Plus, is versatile enough to assist companies in many different industries with their various needs, including sub-sets of these industries that may be even more specialized. For the electrical industry, our end-to-end software provides solutions for both commercial- and residential-servicing businesses, enabling their teams to run a more streamlined, efficient, and safe operation. Here are a few unique ways MWP can help companies in two different types of electrical work be more successful.
MWP for Commercial Electrical Companies:
MWP's features help commercial electrical companies stay in accordance with safety measures, boost productivity, and better safeguard their equipment. For more technical jobs, the solution's Job Dispatching feature equips companies with a digital tool to route a qualified, master electrician to a specific work site on the fly. Plus, valuable heavy-duty equipment and maintenance vehicles can be left at commercial complexes that require multi-day projects overnight with GPS Tracking. Use this feature to see the pinpointed locations of your vehicles and assets on a live view map and save time daily by not having to haul equipment back and forth from a work site every day.
MWP's Mobile Timekeeping feature also lets commercial electricians get started with their workdays quicker and spend more time performing fixes and installations by enabling remote time-punches from the solution's handset app. In the event of an emergency, GPS Tracking on MWP also puts commercial electrical companies in a better position to respond quicker with employee locations being picked up and reported during working hours.
MWP for Residential Electrical Companies:
For residential electrical installations, an essential part of everyday work is verifying that electrical wiring is set up in a way that keeps the homeowner as safe as possible. While performing installations, safety checklists must be adhered to strictly. MWP's Wireless Forms feature helps residential electricians complete these checklists digitally, allowing them to be done faster, yet with more detail at the same time. Photo Capture on Wireless Forms also allows supervisors to see the progress of projects in near real-time, even if they aren't at the job site the electrician performing the work is currently at.
In addition, MWP is able to help administrators send out available electricians in the field to new residences as jobs come in via its Job Dispatching feature, powering businesses to maximize productivity and drive more revenue. The solution's Dispatching Scheduler also improves customer service by allowing companies to plan out employee work agendas in advance. Giving homeowners more accurate service times allows residential electrical companies to fit in more jobs per day, reduce downtime, and be timelier when responding to customer requests.
MWP's applications for both commercial and residential electrical companies are powerful enough to help both drive more revenue and complete routine processes more dynamically. Learn more today about our flagship business solution's potential for the electrical industry with a free live demo.
Have any questions on how Actsoft can help you?
About the author : Andrew Forest
Drew Forest is a writer, marketer, and content creator. He enjoys traveling, fantasy football, and watching Tampa Bay sports teams win championships.