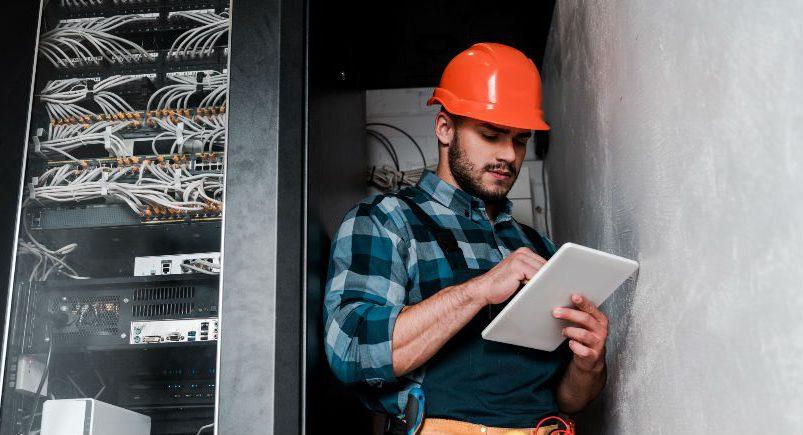 The individual technologies businesses rely on are becoming increasingly connected via the Internet of Things (IoT), a term that describes physical objects' ability to all link together and exchange information with one another over the internet, whether through sensing capabilities, software, or other features.
For electrical companies, cohesive data transmission is essential, especially with an increasing uptick in demand in the energy industry. Consolidating all systems and enabling them to send and receive data from one another has multiple benefits for your electrical company, but perhaps most important of all, it can help your team become better equipped to take on more electrical jobs.
Our workforce management app facilitates IoT data transfer from one device to the next, letting you know more about your mobile workforce's performance and status while it's away from the office and at work. Between your electrical company's vehicles, devices such as tablets or company smartphones, and any valuable assets your team needs and is tracking, integration is key to a successful operation.
Benefits of IoT for your electrical company:
Increase productivity by allowing multiple devices to work together to give you accurate reports about your electricians' locations, activities, and time spent at remote job sites.
Data reception and transmission is more sustainable and seamless with tracking devices sending critical information automatically for viewing in the Mobile Workforce Plus web or mobile app.
Efficiency is boosted as a result of using IoT. Pull information about your electrical crew's operations from a single interface, as multiple different objects work together to compile and display data cohesively.
Strengthen security over your maintenance vehicles and valuable tools with asset trackers and vehicle trackers. Sensing devices such as CalAmps or the Geotab GO9 provide our system with information about the individual locations of your team's equipment pieces, allowing you to easily locate them in the field at any time, as well as know if they've been used improperly.
Allow IoT to help your electricians gain more time in the day to complete more repairs and installations, as well as keep your vehicles and assets more secure. The future of the electrical industry is defined by technological advancement; our solutions pave the way to efficiency for your company by helping it embrace the benefits that new concepts like IoT can provide.
Have any questions on how Actsoft can help you?
About the author : Andrew Forest
Drew Forest is a writer, marketer, and content creator. He enjoys traveling, fantasy football, and watching Tampa Bay sports teams win championships.