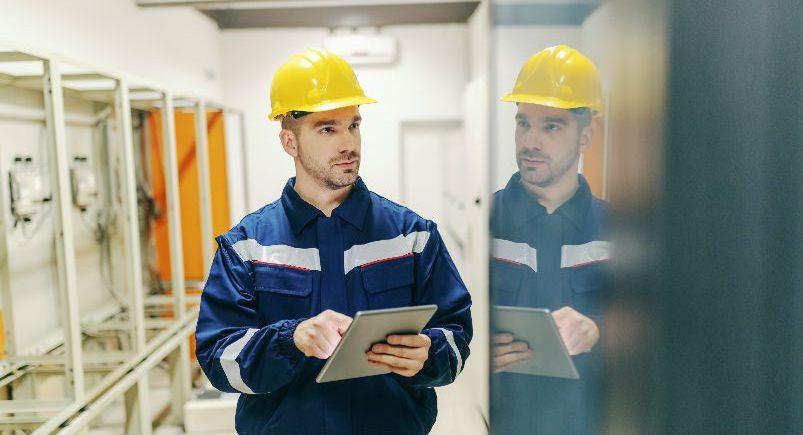 For all the different kinds of documentation companies in the electrical industry have to routinely process, Wireless Forms on Mobile Workforce Plus is there to streamline submissions, bring down costs, and help them gain and retain business by providing more critical time in the field for their electricians to assist customers. Our Wireless Forms tool can replace the field paperwork your electrical company has with digital versions of each different document, allowing forms to be sent back to the office electronically. Here are three examples of ways this feature is an ideal fit for electrical companies.
Job Site Inventory
Prior to an electrician arriving at a job site for a repair or installation, checklists of inventory need to be performed to verify that adequate tools and parts are available. Using the Wireless Forms Barcode Scanning capability, your electricians can use the cameras of their mobile devices to scan barcodes and QR codes on wire racks, cable boxes, generators, and more, allowing them to complete inventory checklists faster and with more detail at the same time. Having a dynamic way to ensure all materials required for a job are equipped before traveling to it is a key way to maximize productivity and time on the clock for your electricians.
Work Orders
Work orders tell an electrician what needs to be worked on at a job site and also let companies verify that a customer signed off on it. With Wireless Forms, customers can capture signatures on a digital form via touchscreen. From estimations to client approval, the work being performed to the invoicing process, our application streamlines how electrical companies can process data. Plus, if a job is being worked by two technicians, the Form Workflows feature lets one employee pass off an unfinished digital form from to another, further creating a seamless environment of information transfer from the field to the office.
Code Inspections
During installations, it's crucial that buildings with electrical wiring are checked to ensure code compliance with government regulations once construction is completed. The Wireless Forms photo capture tool helps electricians document before and after pictures of the installation process, as well as fixes to any faulty wiring. They can then use the rest of an electronic code inspection sheet to methodically complete a safety checklist. Even once power at a structure is successfully installed, digital code inspection forms on MWP can help companies perform more efficient routine maintenance and checkups in the future.
Find out more today about how MWP's Wireless Forms feature can revolutionize the ways that electrical companies complete work daily.
Have any questions on how Actsoft can help you?
About the author : Andrew Forest
Drew Forest is a writer, marketer, and content creator. He enjoys traveling, fantasy football, and watching Tampa Bay sports teams win championships.