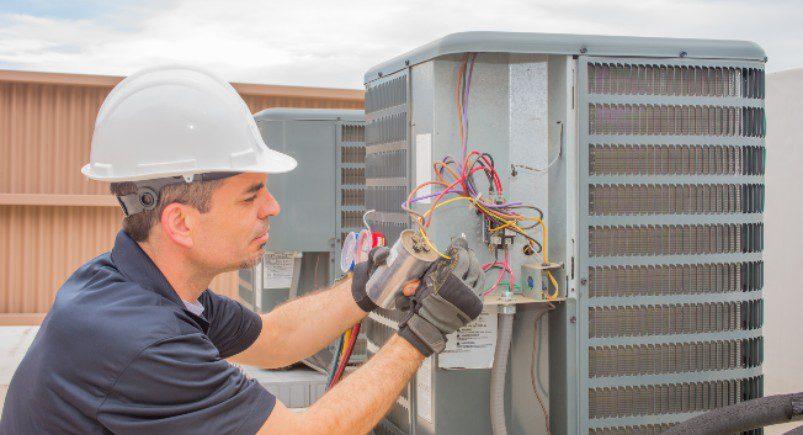 Companies in the HVAC industry need additional insight into the ways their mobile workforces are operating daily if both productivity and cost efficiency are to become truly optimized. Actsoft solutions can help these businesses achieve this by providing a number of digital features to give them more information about their technicians' routine processes while in the field.
Here's an example of how an HVAC company was able to use all the features our signature platform offers to help them reduce inefficiencies, take on more business, and improve bottom-line savings.
The Problems
An HVAC company that services residential customers was struggling with ways to monitor their mobile technicians while away from the office, as well as continue to support and gain new business with the current resources they had available.
Heading into busier seasons like the summer and winter, they especially needed a way to effectively handle the influx of service requests at both the dispatching level and the work order level. There were also issues with the company's ability to keep its operational costs at bay, as both paper and fuel expenses continued to take up sizable portions of their budget. If they could be equipped with a tool that allowed them to reduce both of these costs, while also letting them receive data from job sites in the field faster, they'd be able to reallocate more funds as needed and complete more jobs per day.
The Solution
Using Mobile Workforce Plus, our end-to-end workforce management platform, the HVAC company can see the daily operations of their mobile technicians more effectively with an all-encompassing tool for effective service management. This allows them to serve more customers daily by showing them the positions of available techs closest to new job sites and also letting them reroute techs directly from the field. The application's Public Forms feature helps their company accept more work orders and customer requests by allowing them to do so overnight, without the need for an after-hours dispatcher, and Mobile Timekeeping enables their employees to clock in from mobile devices and immediately begin work.
MWP also helps the HVAC business process important forms they use daily (such as maintenance checklists and service quotes) completely digitally, enhancing the speed of reception and reducing paperwork costs. Plus, with its GPS Tracking capability, they can see how their company vehicles are being regularly operated, providing them with critical information that allows management to enforce practices aimed at reducing unnecessary fuel burn.
Just like how MWP helps this HVAC company maximize its potential from both a cost and productivity perspective, it can help your organization do the same. Schedule a free live demo today to see more about how our flagship application's abilities can help your business sustain success.
Have any questions on how Actsoft can help you?
About the author : Andrew Forest
Drew Forest is a writer, marketer, and content creator. He enjoys traveling, fantasy football, and watching Tampa Bay sports teams win championships.