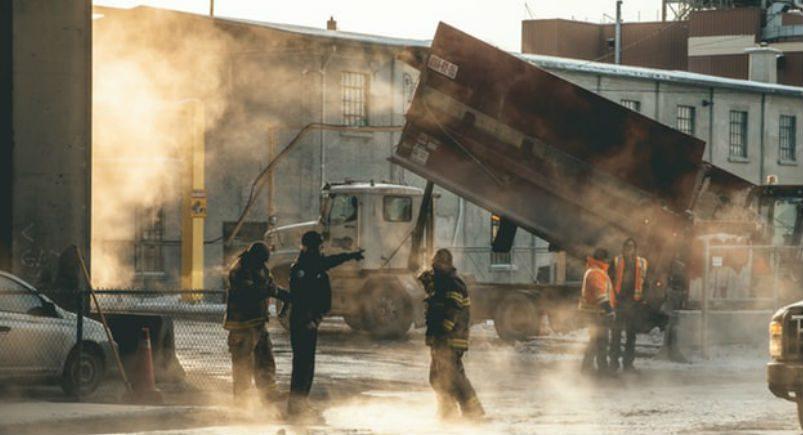 In any construction operation, it's critical for the office to know what's happening at its project locations in near real-time. However, managing workforce safety, asset security, and employee accountability all at once can prove to be a difficult task for supervisors to maintain if the right solutions aren't being used. Actsoft's flagship application Mobile Workforce Plus enables construction companies to get the most out of their operations by helping them better protect their equipment, stay in OSHA compliance, and remain on track with building project timelines. Here are just a few of the useful features MWP can provide to companies looking to enhance the ways they manage their construction worksites:
Intra-Company Messaging
Build stronger communication channels between your managers and construction workers in the field by using Intra-Company Messaging to relay new information on the fly. Desktop-to-handset integration allows your administrators at the office to message multiple employees at once, saving time and resources. Past conversations can also be reviewed for reference if need be, and your team members can relay project statuses or any new materials requests back to the office using this powerful tool.
GPS Tracking and Geofences
Communication between headquartered administrators and your remote teams is certainly valuable, but our solution takes workforce insight a step further than just Intra-Company Messaging. With GPS Tracking and Geofences, you can draw specified digital boundaries around your building sites on MWP's live view map, see employee and equipment locations, and be notified any time the perimeters are breached by tracked points of interest. Enhance the transparency of your workforce by using this tandem of tools to help ensure tasks are being completed and that employees are at their assigned locations during working hours.
Asset Recovery
Leave the heavy machinery your company needs in the field overnight and monitor it with MWP's GPS-enabled technology. If one of your tracked assets becomes lost, you can see its position via the solution's live view map and easily recover it. In addition to helping prevent expensive costs to replace stolen or misplaced equipment, you can use asset tracking to make sure that no tools are being used improperly after working hours have ceased for the day. MWP's proficiency in improving workforce, asset, and fleet efficiency makes it a powerful companion for any construction business.
Have any questions on how Actsoft can help you?
About the author : Andrew Forest
Drew Forest is a writer, marketer, and content creator. He enjoys traveling, fantasy football, and watching Tampa Bay sports teams win championships.