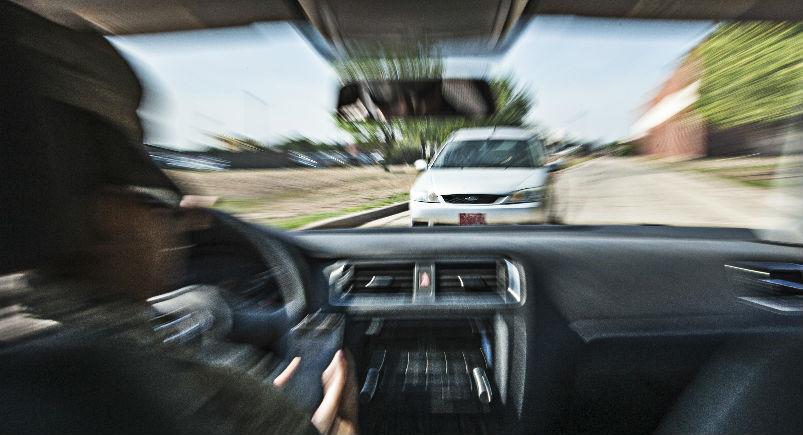 In our über-connected world, distractions abound. Our senses are constantly inundated with a steady influx of visuals and sounds. Each competes for our immediate attention if even for just a moment, to deliver a message that hopefully sticks with us amid the sea of noise. These missives come at us in so many forms: commercials, billboards, phone calls, text messages, emails, music, traffic signs, pop-up advertisements, and more.
To say this saturation of data is overwhelming is putting it mildly at best. But throw in a focus-driven activity into the mix — like driving a car, for example —and it can be downright dangerous.
When you're behind the wheel, there's a lot at stake that goes well beyond successfully making the trek between points A and B. Driving safely not only requires that you remain cognizant of the important things — signs, traffic lights, emergency signals, etc. — but that you also keep the needless distractions — conversations, music, scenery, etc. — at bay.
With your life (and the lives of those in and around your vehicle) at stake, staying as safe as possible is key. Here, our tips for avoiding distracted driving.
Hands off your phone.
We get it. You see a text notification and you feel the need to read and reply. Or suddenly an idea pops into your head and you just have to share it with the world. Whatever it is, it's probably not that important. Save the cellphone use for later. Have some trouble controlling that impulse? Try installing one of these free apps to limit your device's functionality while on the go.
Keep passengers under control.
Road trips are fun. Cruising around with friends is fun. But save the super-animated conversations for when you reach your destination. We're not saying that you should be riding in silence; just keep the volume in check and consider changing subjects if the topic causes you to veer too deep into debate mode, which can become distracting.
Put down the …
Sandwich. Makeup. Newspaper. (Yes, we've actually witnessed the latter before. More than once.) Multitasking may be a great trait to slap on your resume, but when it comes to driving a car, it's better for all parties involved if you remain focused on the one task at hand and save the rest for later.
Don't drive if you're tired.
Fatigue may not seem like a distraction, per se, but if the bulk of your energy is being used trying to remain awake, then you're far from focused. In fact, studies have shown that sleep-deprived drivers can experience impairment equal to that of intoxicated drivers, or even worse. So if your eyelids are heavy, take a nap, ask for a ride, or call a cab.
Secure your belongings.
The last thing you need is your coffee-cup tray spilling everywhere, or shopping bags crashing to the floor, or any number of unexpected — but preventable — distractions. If you're loading up the car before you head out, make sure everything is best situated so it all stays put.
Have any questions on how Actsoft can help you?
About the author : Joshua Pramis
Joshua Pramis is a writer and editor with an affinity for all things travel, tech, and food. His work has appeared on Travel + Leisure, Conde Nast Traveler, Digital Trends, and the Daily Meal, among other outlets. When he's not at home canoodling with his cats (which is typical), you'll find him running races, exploring new locales, and trying out different food venues in St Petersburg, Florida.