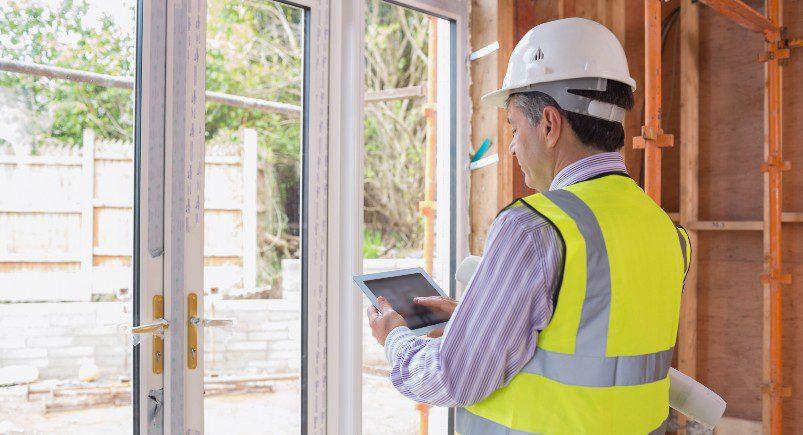 Mobile Workforce Plus can help both commercial and residential construction companies digitally transform their processes with its Wireless Forms feature. Through a combination of streamlined information flows and stronger office-to-field communication, Wireless Forms is a critical component of what we offer to help your business succeed. Here are some common document types you can use, as well as a few of the essential benefits of taking them digital.
Commercial Construction Forms
Job safety analyses, pre-task plans, and OSHA compliance checklists are common form types commercial construction companies use to help ensure an operation has all of its bases covered. MWP makes safety and compliance when operating heavy machinery at a commercial construction site both more detailed and easier to do, as safety and compliance forms can be filled out from your staff's mobile devices. Plus, supervisors can review submitted electronic checklists at any given moment and exchange pre-task plans with on-site workers through the power of digital transformation.
Residential Construction Forms
Bid sheets and customer agreements are just two of the different types of residential construction forms our solution can digitize. Obtain electronic signatures from clients and process data dynamically from the field to help your workers stay less focused on cumbersome paperwork and more focused on closely sticking to project completion dates, keeping your customers more satisfied in the long run.
Common Form Types for Both Residential and Commercial Construction
Many construction businesses rely on contractor daily reports and task inspection forms for day-to-day work, which help them track the progress of certain project timelines and also know what lies ahead for the next phase of a build. Through these kinds of digital forms, Mobile Workforce Plus enables your construction team to increase its output, earn more early deadline bonuses, and in turn, potentially reduce the number of financial penalties it may have to incur from missed deadlines.
By streamlining output and the ability for your construction workers to continue on-site production, our solution helps your crew get more done daily. Find out more about what we can do to help your construction business succeed today with a free live demo of our end-to-end application.
About the author : Andrew Forest
Drew Forest is a writer, marketer, and content creator. He enjoys traveling, fantasy football, and watching Tampa Bay sports teams win championships.