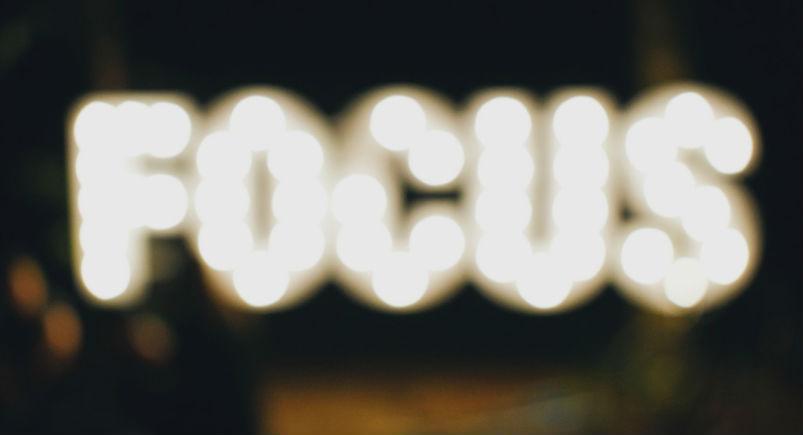 Do you find yourself at a loss when it comes to staying focused at work? Whether you're in the field or back at the office, distractions abound. No matter where you set up shop, these distractions inhibit productivity and negatively affect your company's bottom line. So what can be done to keep yourself and your team constantly moving along as efficiently as possible? We have a few tips that help keep us on track and (virtually) distraction-free.
Break down your goals.
Sometimes the lack of focus can stem from a feeling of being overwhelmed. Instead of focusing on the potentially daunting overall task at hand, break things down into smaller, easy-to-digest goals. Have a project to finish by end of the week? Set up a realistic plan for what you aim to accomplish each day in order to reach that final goal, and focus on the day's agenda instead.
Break down your day.
In the same vein as the previous step, dividing your day into segments helps prevent the risk of the brain fatigue that can come with working on something nonstop. Even the most dedicated workers need to take periodic breaks. Without them, you'll start to notice your focus dwindling … fast. Make a point to get up every 60–90 minutes to stretch your legs, go for a quick walk, or just get out for some fresh air.
Block out distractions.
Whether or not you realize it, little things — even as simple as the light sound of casual chatter in the background — can cause you to lose focus on the task at hand. If you find yourself constantly veering off track, figure out a way to counter this. It could be as simple as putting on a pair of headphones to maintain focus, or perhaps you're better suited to finding a quiet corner to work in for certain parts of the day. Whatever the method, put up a buffer between yourself and the distraction.
Block out your schedule.
Are you frequently inundated with meeting requests that throw your plans for a loop? Even though meetings are a necessary part of work life, they can sometimes get in the way of productivity, especially if they're so abundant you have little time to dedicate to important projects. Set up a specific block of time every day that makes you completely unavailable to calendar requests and use this time to plug away at whatever is top on your list.
Put away your phone.
Our smartphones have become as much of a burden as they have a godsend, particularly in the office. On the one hand, they make sure we're always connected. But on the other hand, they … well, they make sure we're always connected. So while you can access your important emails from anywhere, you can also pull up your favorite social network, text messages, or latest gaming addiction. When staying focused is imperative, try closing your phone in a drawer (with the ringer silenced), so you're not even tempted by the tantalizing lure of a push notification. In the least, practice this method when the threat of an ever-approaching deadline is looming over you.
With just a few slight modifications to your behavior, you'll start to notice huge changes in your overall focus and productivity, which can quickly translate into increased profits for your business.
Have any questions on how Actsoft can help you?
About the author : Joshua Pramis
Joshua Pramis is a writer and editor with an affinity for all things travel, tech, and food. His work has appeared on Travel + Leisure, Conde Nast Traveler, Digital Trends, and the Daily Meal, among other outlets. When he's not at home canoodling with his cats (which is typical), you'll find him running races, exploring new locales, and trying out different food venues in St Petersburg, Florida.