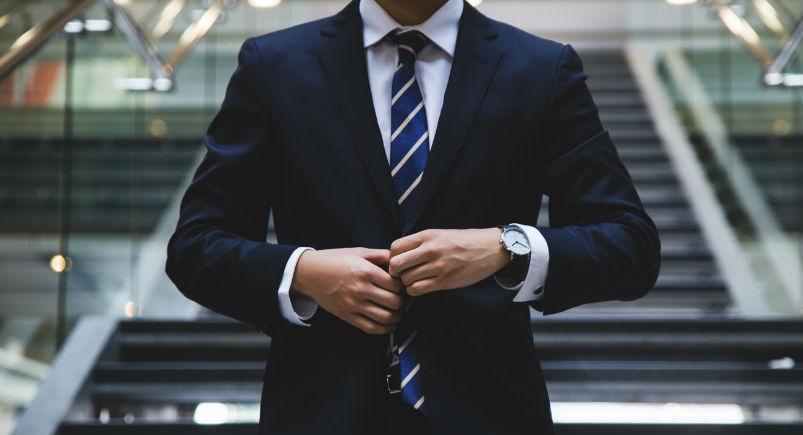 If we were to ask your colleagues how professional you are, what do you think they would say? Would they sing you praises? Or would they suggest that you're a little too rough around the edges? If you're leaning more toward the latter of the two, it may be that you need to step up your game a bit. It really doesn't take much to reshape your look around the office so that you exude a level of professionalism that commands respect … and gets you noticed by the people that matter most.
Look the part.
Whether or not you like it, appearance plays a big part in how others perceive you. Of course, you have to take into consideration your industry. If you're working at a construction site, it's probably not a great idea to show up in a three-piece suit. But are you always dressed in worksite–appropriate attire, including all necessary safety gear? Whatever the setting, dress accordingly so you're always sending the right visual message.
Be reliable.
This can cover a lot of areas. Unexpected circumstances notwithstanding, are you always on time? When you tell someone that you're going to get something done, are you sure to follow through by the deadline promised? When your team is down a member, are you the go-to person who helps pick up the slack and make sure it's business as usual? Your goal is to be the person everyone knows they can count on.
Clean up.
We're not talking about your appearance here. We covered that already. This time, we're talking about your personal space. Whether you have an office, a cubicle, or spend most of your time behind the wheel, keep your workspace as clean and organized as possible. You may regard your clutter as your own form of organized chaos, but others will only focus on (and remember) the chaos.
Communicate well.
You don't have to be the most eloquent speaker to convey professionalism. But you do need to make sure that what you say — whether it's in person or through a written message — makes sense. It's never a good look if others have to seek clarification (especially if it's through someone else) every time you say something. Don't feel the need to ramble endlessly, but do provide enough information for folks to fully understand.
Respect others.
This goes along with the previous tip. You don't have to necessarily like everybody you work with — though it does make the work day a heck of a lot more enjoyable — but you should treat everyone with the same level of respect. Know people's limits when it comes to joking around and don't try to push the envelope. If there is an issue that needs to be addressed, pull the person aside rather than making a spectacle.
Listen, Linda.
When someone wants to speak to you, are you quick to blurt out your opinion? Or do you listen quietly until they're done speaking? Hopefully, you said the latter. People want to know they're being heard completely. So, if you want to send the message that you truly care about what someone has to say, make sure you give them the opportunity to not only speak up but to say finish their thought. Talking over them or cutting them off to give feedback sends the message that their voice isn't important and that you don't have time for them. If it's truly a matter of not having the time at the moment, go out of your way to plan a time you can speak uninterrupted.
When it comes to being professional in the workplace, a little does go a long way. Simply follow these tips and you'll really start to get noticed. You'll earn the respect from your peers and start to open doors that lead to more opportunities.
Have any questions on how Actsoft can help you?
About the author : Joshua Pramis
Joshua Pramis is a writer and editor with an affinity for all things travel, tech, and food. His work has appeared on Travel + Leisure, Conde Nast Traveler, Digital Trends, and the Daily Meal, among other outlets. When he's not at home canoodling with his cats (which is typical), you'll find him running races, exploring new locales, and trying out different food venues in St Petersburg, Florida.