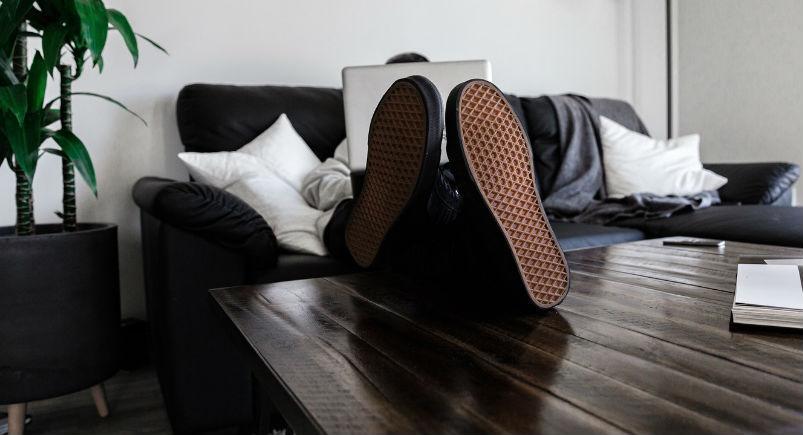 When is the last time you shut yourself off? The last time you really shut yourself off? And by this we mean, at the end of a long day at work — whether you're in the back office or out in the field — you truly just left work behind. When you packed up for the weekend, you resisted the pressing urge to check your emails. Or when you booked that much-anticipated vacation, you closed your inbox and trusted in your team to get the job done while you're away enjoying the fruits of your labor.
Think long and hard. More likely than not, you're hard-pressed to remember when this happened. Or at least when it happened consistently.
Today we have an increasingly difficult time separating ourselves from work. There are a lot of reasons for this, but technology plays a huge role. We're all so connected, it's easier than ever to stay involved no matter where you are or what time of day it is.
At Actsoft, it's our mission to streamline your company's processes to help transform it into the best, most efficient, well-oiled machine it can be. And we do that through our cutting-edge software that, in part, keeps you connected to your team from anywhere on the globe. This technology can make vast improvements to your bottom line and productivity goals and, though it can keep you connected at all times, we also see the importance of maintaining a healthy work-life balance.
The beauty of our software is that it also allows other team members the opportunity to actively manage the same day-to-day activities you can keep tabs on. Plus, everything is logged in the system — not to mention, you can set up reports to run on just about everything you can imagine — so all of that information will be there for you when you log back into the system.
All that being said, if you find that maintaining a healthy work-life balance isn't exactly your strongest suit, we have some tips that can introduce a little equilibrium into your routine.
Create a schedule.
List out all the things you need/want to accomplish each week. This includes work/meetings, exercise, family time, etc. Schedule everything into your calendar, starting with the high-priority items first. (And yes, even throw some quiet downtime into the mix.) Commit to keeping this schedule just as you would when you confirm meetings for work.
Find shorter alternatives.
We get it. Things come up. Let's say you make it a goal to enjoy one relaxing meal with friends each week, but you become bogged down with an exceptionally busy couple of days at the office. Try to make time for quick drinks or a coffee date, instead. It'll take a little less time, but at least you'll still be able to decompress.
Just say no.
Establishing a healthy work-life balance doesn't mean you need to fill up your calendar with things to do with other people. Alone time plays a big part in this as well. So even if your schedule is open one night, don't feel obligated to say yes if a friend or coworker asks you to go out somewhere. It's perfectly acceptable (and encouraged) to decline in lieu of a quiet night at home.
Pick a time to leave and stick to it.
It can be easier said than done, but sometimes speaking a thing out loud helps make it actually happen. Early on in the day, decide on your target departure time and make it known. (e.g. "I need to leave at 6 today so if you need anything from me, please reach out by 4." This helps commit you to actually leaving on time, and ideally, it means your colleagues will respect that hard stop time.
Manage your workday efficiently.
It can be difficult to set aside time for leisure if you aren't making the most of your workday. Are you so inundated with meetings that you can't focus on actual work until you get home? Whittle away the number of meetings you attend. Delegate to others and then simply have quick updates sent to you. Find ways that allow you to maximize your daytime hours so you can take back the weeknights and weekends.
Trust in others.
Perhaps one of the most important things to remind yourself is that, even if you're the owner of a business, it's perfectly fine to leave most of the day-to-day operations in the hands of your very capable staff. You chose them for a reason, so have faith that they'll keep your business running smoothly when you're not there.
With just a few changes, you can truly transform your entire routine. Starting off by introducing our waste-eliminating software is a great first step. With its ability to refine your daily operations and automate once-lengthy processes, you'll fast be on your way to a much more manageable schedule.
The rest is up to you.
Have any questions on how Actsoft can help you?
About the author : Joshua Pramis
Joshua Pramis is a writer and editor with an affinity for all things travel, tech, and food. His work has appeared on Travel + Leisure, Conde Nast Traveler, Digital Trends, and the Daily Meal, among other outlets. When he's not at home canoodling with his cats (which is typical), you'll find him running races, exploring new locales, and trying out different food venues in St Petersburg, Florida.