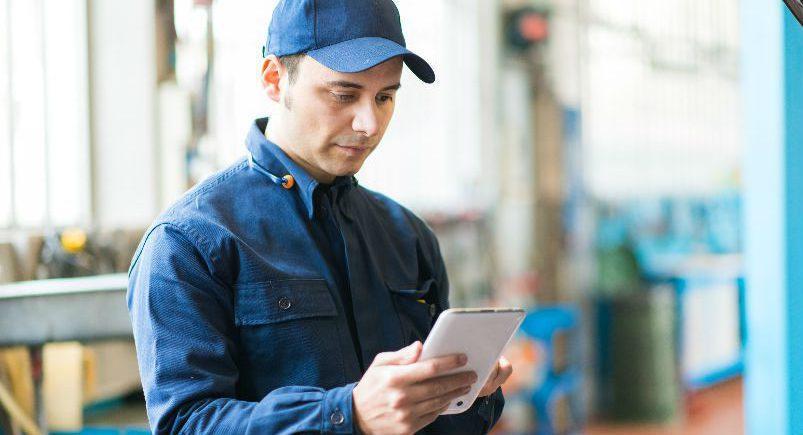 In a previous blog post, we discussed some of the difficulties a field service company faced without having a tool to plan out their mobile employees' work orders in advance. In addition to productivity and brand reputation suffering due to confusions in scheduling, the company was also spending too much money on paper documents to instruct staff that were handwritten and, at times, illegible.
Our flagship workforce management software Mobile Workforce Plus now enables businesses to manage workloads ahead of time with its Dispatching Scheduler feature. This tool provides an easy, yet intuitive way for your team to plan out customer visits and increase efficiency.
Features of MWP's Dispatching Scheduler:
A color-coded dashboard that provides easy identification for work order progress.
The ability to create service delivery windows for employees dispatched to new customer locations.
A feature for reassigning pending orders to new workers on the fly.
Calendar and Schedule rows that display availabilities, last known employee locations, and current assignments.
The ability to see lists of unassigned orders and drag and drop them onto user schedules.
Benefits of MWP's Dispatching Scheduler:
Distribute workloads more evenly.
Optimize employee schedules for higher efficiency.
Save time and money with intuitive scheduling that helps to keep employees informed.
Provide customers with more accurate service delivery times.
Graphics-based scheduling allows your staff to work faster and more interactively.
When applied to the field service use case, it's easy to see how this powerful new capability could instantly improve the company's processes. Dispatching Scheduler allowed the business's mobile employees to have easy access to their daily schedules, eliminating unnecessary back-and-forth communication from the office to the field and giving them a much more accurate timeframe for service deliveries. Due to both an increase in productivity and efficiency with Dispatching Scheduler, their business was able to save significant revenue and also increase its opportunities from a strengthened reputation amongst its customer base.
Have any questions on how Actsoft can help you?
About the author : Andrew Forest
Drew Forest is a writer, marketer, and content creator. He enjoys traveling, fantasy football, and watching Tampa Bay sports teams win championships.