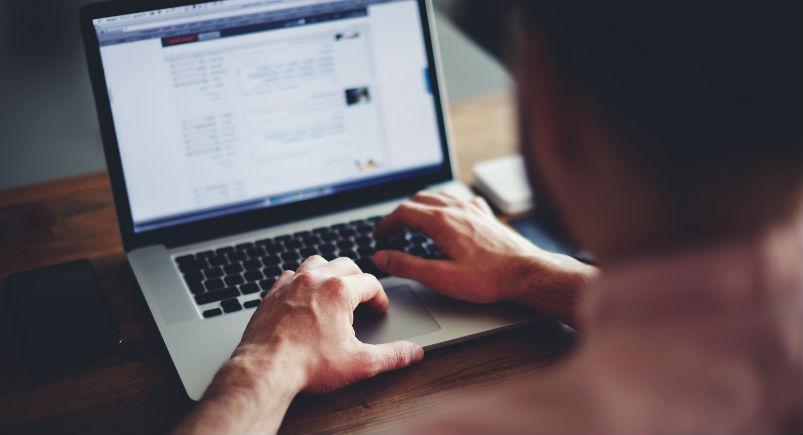 Any time you have a situation where employees are working remotely, there's always the possibility for productivity to slip. Even if you have a great deal of trust in your staff, it can still be tough to regulate and manage assignments while they're away from the office.
Actsoft solutions are designed to help ensure productivity remains optimized while coordinating a mobile or remote workforce. Making the switch to a remote worker scenario can seem daunting, but it doesn't have to be with Mobile Workforce Plus, our end-to-end workforce management solution. Three key features of our flagship application that help ease the process of taking your operations remote are Mobile Timekeeping, Geofences, and Intra-Company Messaging.
Mobile Timekeeping
With Mobile Timekeeping, your remote employees can easily clock in and out from a smartphone or tablet in the field, saving time and allowing them to start their days faster. Plus, with this feature, you have the ability to run reports on timesheet data, letting you verify the accuracy of worked hours with ease.
Geofences
Geofences help maintain that labor performed away from the office is only done so from approved locations. If employees enter or exit a set location's perimeter in the field, managers will receive notifications nearly instantly. These enable your workforce's accountability, in terms of geography, to be truly optimized while employees are remote.
Intra-company Communication
Perhaps most important of all when managing a remote workforce is to have a reliable method of communication with your dispersed employees. Directives and instructions can change on the fly, regardless of whether or not your employees are actually at the office; use Intra-Company Messaging to convey assignments to remote employees from the convenience of a desktop computer. You can even review past records of conversations to ensure they stayed work-related, helping to further keep staff accountability in check.
Mobile Timekeeping, Geofences, and Intra-Company Messaging are just three key features of MWP that can help you instill high productivity and accountability in your remote workforce, as they give management prime insight on how work is being done away from the office. Learn more today about how our solution can quickly, easily, and safely help you implement a remote work strategy for your staff.
Have any questions on how Actsoft can help you?
About the author : Andrew Forest
Drew Forest is a writer, marketer, and content creator. He enjoys traveling, fantasy football, and watching Tampa Bay sports teams win championships.