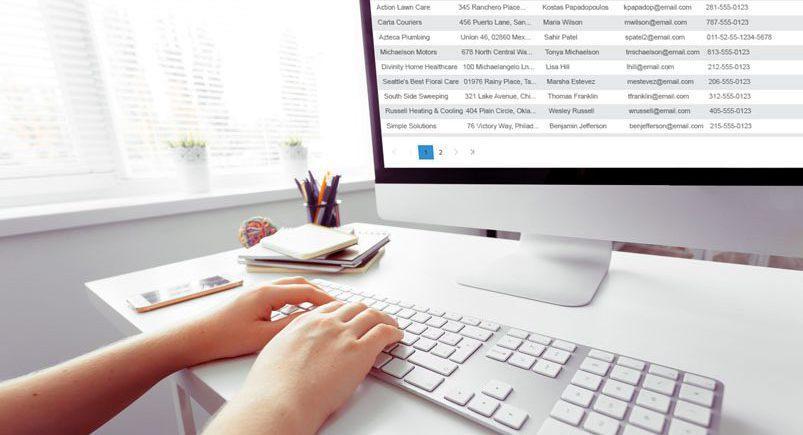 We've added the Custom Lists feature to Mobile Workforce Plus, a tool that makes it so much easier for you to manage and upload information to your digital forms within the application. It works by letting you import spreadsheet data via .CSV files, eliminating the need for most instances of manual data entry. Plus, once your spreadsheets are uploaded, you can easily search for products or inventory equipment by serial number, or you can automatically populate customer information via drop-down selections. All of these options within the Custom Lists feature help you save more time and money during daily operations.
We've even taken the capabilities of Custom Lists a step further by making it possible for the feature to be used and accessed from the web version of MWP, in addition to the solution's mobile version. Ensuring we build a versatile product is one of the most important things to us at Actsoft; Custom Lists' ability to be used from MWP's desktop app adds extra flexibility to your operations by allowing your employees at the office to be able to help those who are working in the field even more. Any spreadsheet data imported to an electronic document at your company's headquarters can be viewed and accessed by your remote staff from MWP's mobile app, which provides multiple benefits, including:
Higher revenue savings from reductions in manual data entry
Increased collaboration between your office workforce and your mobile workforce
Improved productivity
More ways to save time and accomplish more tasks
With the Custom Lists functionality being able to be used in MWP's web application, the prospects of what your workforce is capable of are endless. How will you use our feature's latest expansion to further improve your business plan?
Have any questions on how Actsoft can help you?
About the author : Andrew Forest
Drew Forest is a writer, marketer, and content creator. He enjoys traveling, fantasy football, and watching Tampa Bay sports teams win championships.